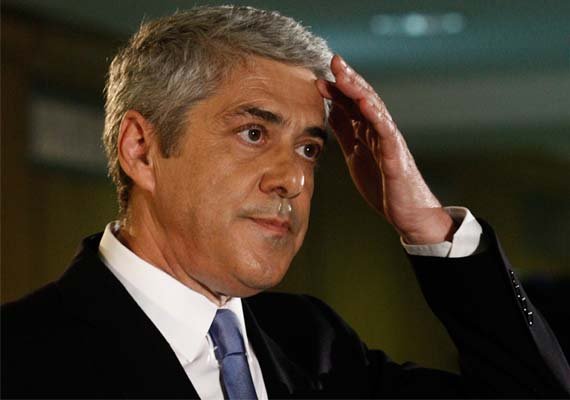 Lisbon: Portugal's Supreme Court of Justice has rejected a request for an immediate release of former prime minister Jose Socrates for lack of legal basis.
Socrates is being held in jail in Evora, 70 km from Lisbon, on charges of tax evasion, money laundering and corruption after his arrest at Lisbon airport Nov 21.
In the habeas corpus request, lawyer Miguel Mota Cardoso noted the fact that Socrates was a public figure and that for this reason the Portuguese people should be made aware of the reasons for holding him in preventative custody.
In response, the Supreme Court said the decision to jail Socrates was due to a risk of his absconding and interfering with the evidence gathering process.
"The choice not to divulge the gravity of the evidence and the basis for imprisonment does not mean that the weight of evidence and the basis of the arrest and preventative detention ... are not included in the documentation," the Supreme Court said.
During the hearing, Deputy Prosecutor General Paulo Sousa said that the request was "manifestly unfounded" and Socrates' lawyer insisted that the former prime minister's imprisonment was "illegal."
This is the first time a former Portuguese prime minister has been detained during democratic rule.
The charges against the former prime minister are related to alleged bribes and cash payments for assisting long-standing friend Carlos Santos Silva, the former head of construction company Grupo Lena, which during Socrates' tenure as prime minister was awarded a number of large state construction tenders.
The 57-year-old former Socialist leader governed Portugal from 2005 to 2011 and helped negotiate a 78 billion euro ($96 billion) bailout with international lenders.