Follow us on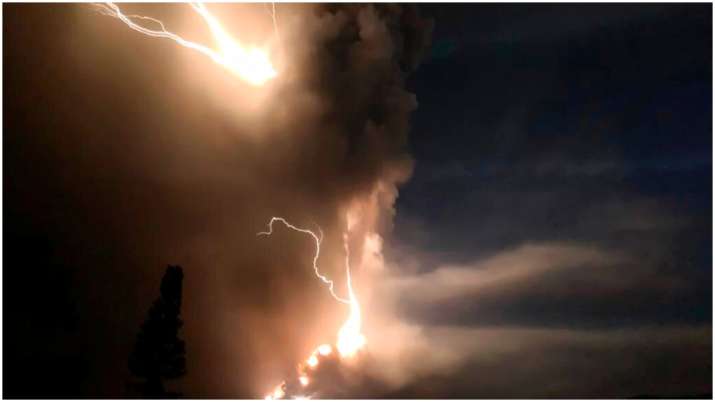 A volcano near the Philippines erupted on Sunday evening (Indian time) sending a massive plume of ash and steam into the air. The volcano is situated close to Philippine capital Manila. Such was the force of the eruption, that steam, ash and rocks were hurled 10 to 15 kilometres into the air. The volcano was showing signs of eruption since last year. But on Sunday, the volcanic activity suddenly spiked.
Here's what we know so far about Philippines volcano eruption
The volcano, named 'Taal' is located in Batangas province South of Philippine capital Manilla. 
Ash from Taal volcano eruption has gathered on the runway of the airport in Manilla creating problems for air traffic
All flights from and to Manilla international airport have been suspended
The Philippine Institute of Volcanology and Seismology has raised the danger level to level 4. This indicates that "a hazardous eruption may happen within hours or days". Level 5 is the highest level.
There are no immediate reports of injuries or damage.
Taal Volcano is located 60 kilometres south of Manilla.
Philippine Institute of Volcanology and Seismology has issued a warning that the island where Taal volcano is located in a "permanent danger zone,"
Heavy to light ashfall was reported in towns and cities several kilometres (miles) from the volcano, and officials advised residents to stay indoors and don masks and goggles for safety. Motorists were hampered by poor visibility, which was worsened by rainy weather.
Taal is one of the world's smallest volcanoes.  Taal is among two dozen active volcanoes in the Philippines,
The volcano lies along the so-called Pacific "Ring of Fire," a seismically active region that is prone to earthquakes and volcanic eruptions.