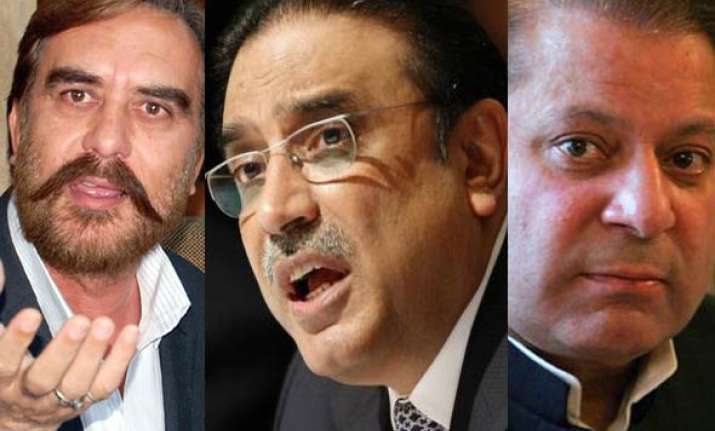 Islambad, Aug 22: Pakistani human rights and civil rights activist Ansar Burney has announced plans to kick-off a massive Anna Hazare-style anti-corruption campaign in Pakistan after Eid.According to The Nation, Burney said, at present Pakistan is facing a dire and painful period in its history, with rampant and continuously growing corruption. 

"The politicians have joined hands and completely plundered this country to the brink of destruction. They have looted the treasury, bankrupted national institutions, sold off natural resources and even our sovereignty," Burney said in a statement.

"The people have no food or water, no shelter, no electricity, no education, no healthcare, no jobs and no security. Every basic necessity has been stolen from us as a result of rampant and unchecked corruption."

"Look where we stand today, the very people we elected to protect us, are the people now responsible for dozens of dead bodies across the country. Murderers and plunderers now hold most important posts in the country," he added.

55-year old Ansar Burney is a leading human rights and civil rights activist. It was Burney who was instrumental in getting Indian, Pakistani and other sailors released from M V Suez captured by Somali pirates.

Burney is one among the few Pakistanis who have earned respect in the minds of people all over the world. He is involved in various attempts to bring people out of hopeless conditions. He was made caretaker Federal Minister for Human Rights by the then ruler Pervez Musharraf in 2007.He is head of the Ansar Burney Welfare Trust, Prisoners Aid Society and Bureau Of Kidnapped And Missing Persons.

There have been Accountability chiefs in Pakistan, but their work in handling corruption issues has always been bedevilled by political ups and downs.

Gen Musharraf had appointed an Accountability Commissioner, replacing the previous one appointed by the then PM Nawaz Sharif, but the commissioners failed to come up to the expectations of Pakistanis in seizing black money. After the PPP came to power, the Accountbility Commissioner appointed by Musharraf was sacked.