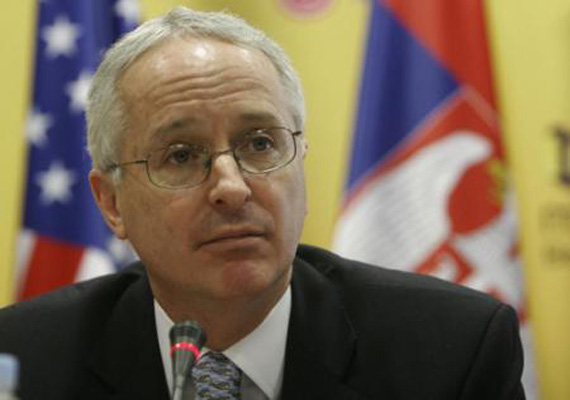 Islamabad, Feb 10 : Supplies for NATO forces in Afghanistan are being transported through Pakistani airspace though land supply routes were closed by Islamabad last year, United States Ambassador Cameron Munter said on Thursday . 

Munter made the remarks while interacting with reporters on the sidelines of a function in Islamabad.  Washington is waiting for Pakistan to complete a parliamentary review of its relations with the US to discuss certain issues, he said.

Pakistan closed all NATO supply routes in November last year after a cross-border NATO air strike killed 24 Pakistani soldiers.

The government also forced the US to vacate Shamsi airbase, believed to be a hub for CIA-operated drones, after the attack.

The incident took bilateral relations to a new low after tensions triggered by the US military raid that killed Osama bin Laden in Abbottabad in May last year. 
Munter said, "What we need is to talk to each other so that incidents like the tragedy of border strikes could be avoided."
He stressed the need to continue talks, saying such dialogue is necessary to resolve issues.  He expressed the hope that bilateral ties would be normalised soon. The US needs its allies to forge sustainable peace in Afghanistan, he said.

Asked whether the US intended to apologise for the NATO air strike, Munter said US officials have insisted that the attack was a tragic incident that happened unintentionally.

Enhanced consultations among NATO, Afghanistan and Pakistan are essential for coordination along the Afghan border, he said.