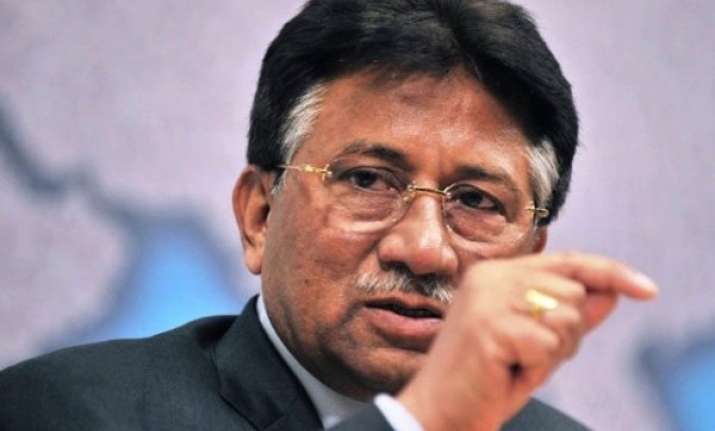 Islamabad: Pakistan's former army chief Gen Pervez Musharraf kept Gen Ashfaq Parvez Kayani in the dark about the Kargil operation in 1999 despite the latter heading forces responsible for guarding Pakistan-occupied Kashmir, according to a new book by a former general.
In his book 'Ham Bhi Wahan Mojod Thay', former minister Lt Gen (retd) Abdul Majeed Malik asserts that Kayani headed the 12 Division that was responsible for guarding Kashmir (PoK) but he was not taken into confidence over the operation which brought Pakistan and India on the brink of a nuclear war.
Kayani was later handpicked by Musharraf as his successor in 2007 as the army chief and he served for six years as head of army.
In his book, Malik said that Gen Musharraf did not keep Kayani in the loop, who later opposed the operation.
Kayani or Musharraf have not commented on the book yet.
Malik said only Musharraf was entirely responsible for the operation and even Pakistan Prime Minister Nawaz Sharif was not told about the complete Kargil plan.
Sharif maintains that he was cheated by his army chief over Kargil. But Musharraf has repeatedly denied it and said that the prime minister was properly briefed before operation.
In the book, Malik claimed that Musharraf called on the phone his chief of general staff from China to discuss the Kargil operation which was tapped by Indian intelligence agencies.
It was a grave breach of security to discuss such a sensitive issue on a telephone call, Malik said.
He also criticized Sharif for appointing General Ziauddin Butt after dismissing General Musharraf in 1999 who refused to step down and removed Sharif instead and grabbed power.
The book also shares how Pakistan conducted atomic tests.
Malik has given full credit to Nawaz Sharif, who, according to him, was mentally ready to go for atomic tests despite opposition from certain close cabinet members.
Malik was once very close to Sharif but later switched sides to join Musharraf after the 1999 coup.