Follow us on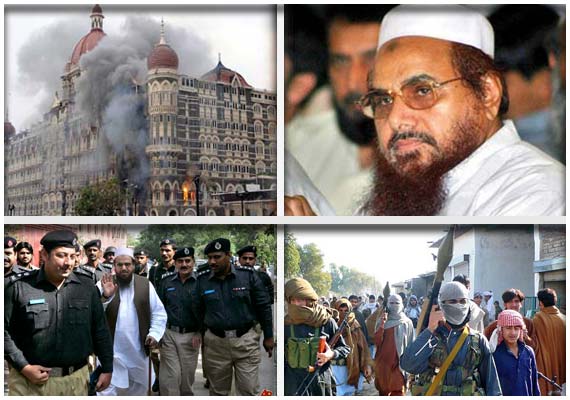 New Delhi: Tightening its noose around LeT, the United States on added its affiliates, including the Jama'at-ud-Da'wah (JuD), to its list of designated terror organizations and slapped sanctions against two Pakistan-based LeT leaders. 
The State Department has amended Lashkar-e-Taiba's designations to add the aliases: Jamaat-ud-Dawa, Al-Anfal Trust, Tehrik-e-Hurmat-e-Rasool and Tehrik-e-Tahafuz Qibla Awwal, an official statement said.
Simultaneously, the Department of the Treasury targeted the financial and leadership networks of LeT by designating Nazir Ahmad Chaudhry (Ahmad) and Muhammad Hussein Gill as Specially Designated Global Terrorists (SDGTs). 
The chief of this terror outfit JuD is Hafiz Muhammad Saeed, which operates mainly from Pakistan. He is a UN sanctioned terrorist.
Know more about the amir of Jama'at-ud-Da'wah here :
Hafiz Mohammad Saeed is a former professor of Arabic and Engineering, as well as the founding member of Jamaat-ud-Dawa, a radical Ahl-e-Hadith Islamist organization, and its military branch, Lashkar-e-Tayyiba. 
Saeed is suspected of masterminding numerous terrorist attacks, including the 2008 Mumbai attacks, which resulted in the deaths of 166 people.
India has issued an Interpol Red Corner Notice against Saeed for his role in the 2008 Mumbai terror attacks.
Lashkar-e-Tayyiba was designated as a Foreign Terrorist Organization in December 2001.