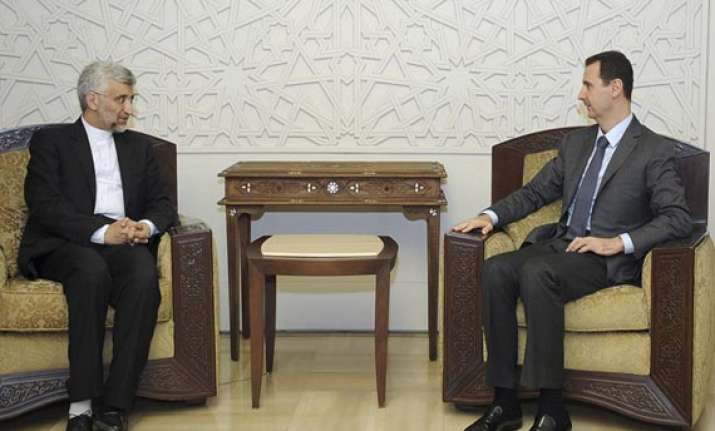 Tehran, Aug 1: Iran has agreed to supply oil to Syria, an Iranian newspaper said.
Iranian and Syrian central banks signed an agreement in Tehran this week, with Iran agreeing to grant a credit line of $3.6 billion to Syria, Xinhua cited the Tehran Times daily as saying.
Syria will pay back the oil loan by allowing the Iranians to invest in the country, the report said.
Over the course of its two-year unrest, Syria has been facing serious problems in producing oil and its byproducts.
Iran has been the main regional ally of Damascus as its officials have repeatedly stressed Iran's support for a political solution to the ongoing Syrian crisis.