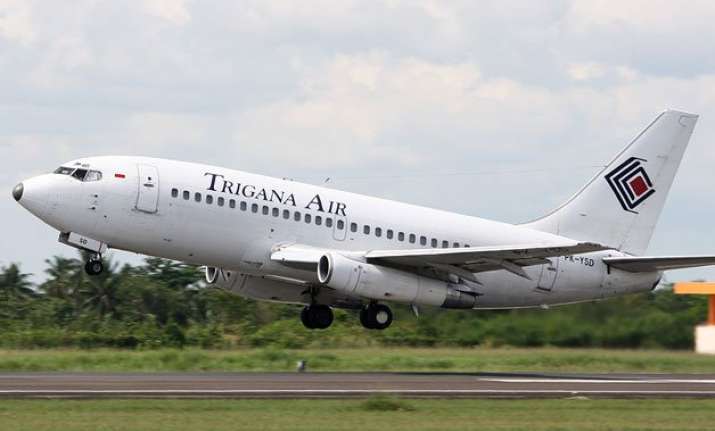 Jakarta: An Indonesian plane with 54 people on board went missing in Papua region on Sunday.
According to the National Search and Rescue Agency (BASARNAS) Twitter account, the aircraft belonging to Trigana Air Service was carrying 44 adult passengers, five crew and five children and infants.
Indonesian officials said that the plane lost contact over easternmost province of Papua.
The plane was flying between Jayapura's Sentani Airport and Oksibil, due south of Jayapura, the capital of Papua province.
In December last year, an AirAsia passenger jet crashed en route from the Indonesian city of Surabaya to Singapore, killing all 162 people on board.
The Trigana Air Service plane was flying from Papua's provincial capital, Jayapura, to the Papua city of Oksibil when it lost contact with Oksibil's airport, said Transportation Ministry spokesman Julius Barata.
The ATR42-300 twin turboprop plane was carrying 49 passengers and five crew members on the scheduled 42-minute journey, he said.
The plane lost contact with the airport nine minutes before it was scheduled to land, Barata said.
Indonesia has had its share of airline woes in recent years. The sprawling archipelago nation of 250 million people and some 17,000 islands is one of Asia's most rapidly expanding airline markets, but is struggling to provide enough qualified pilots, mechanics, air traffic controllers and updated airport technology to ensure safety.