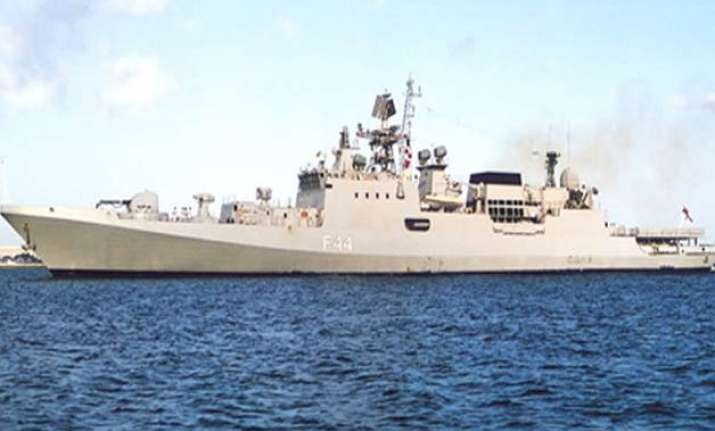 Safaga (Egypt): In continuation of the Indian Navy's overseas deployment to West Asia, Africa and Europe, Talwar class frigate INS Trikand entered Safaga port on the coast of the Red Sea on Sunday for a three-day visit, an official statement said.
The ship will engage extensively with the Egyptian Navy during its stay in the country.
"Apart from professional interactions, a number of sports and social engagements are also planned, that would go a long way in enhancing cooperation and understanding between these two important and capable navies," the statement said.
Indian naval assets are regularly deployed as part of the Indian Navy's mission of building 'Bridges of Friendship', strengthening international cooperation with friendly countries as well as to address maritime concerns of the region including piracy in the Gulf of Aden.
The Indian Navy has also been involved in capacity-building and capability enhancement of friendly navies in the Indian Ocean region, besides providing assistance in hydrographic survey, search and rescue and improving maritime domain awareness.
A recent employment of the Indian Navy in the region was the evacuation of over 3,000 Indians and citizens from 35 other countries from strife-ridden Yemen in April this year.
"The current visit seeks to underscore India's peaceful presence and solidarity with the friendly countries and, in particular, to strengthen the existing bonds between India and Egypt," said the statement.
INS Trikand, commanded by Captain Vinay Kalia, is a state-of-the-art warship, equipped with a versatile range of weapons and sensors, capable of addressing threats in all the three dimensions - air, surface and sub-surface.
The visiting ship is part of the Indian Navy's western fleet.