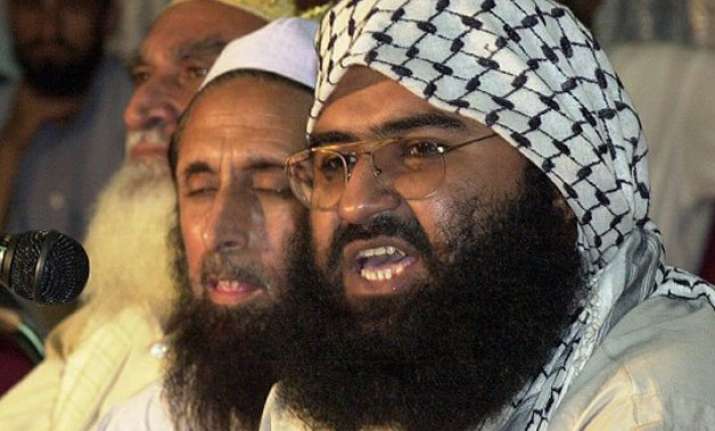 New Delhi: Pathankot attack mastermind and Jaish-e-Mohammad (JeM) chief, Maulana Masood Azhar, has threatened strong retaliation if Pakistan takes action to shut down terror groups operating on its soil against India.
Azhar, charged by India with several major terrorist attacks including last month's Pathankot IAF base strike,  has also warned the Pakistan leadership that its 'action against mosques, seminaries and jihad is dangerous for the integrity of country'.
"I have prepared an army that adores death. To uproot this army is not in the power of our enemies. God willing, this army will not let our enemies celebrate, nor occasion for anyone to miss my presence," Indian Express quoted Azhar in Peshawar-based jihadi magazine al-Qalam's issue dated January 26.
Azhar is known for his close ties with Pakistani intelligence agency ISI. India had earlier identified four handlers of Pakistan-based terror outfit JeM, who were in touch with the six terrorists who stormed the Pathankot airbase on January 2 in which seven military personnel were martyred and 22 were injured. Those identified by the Indian agencies are Azhar, his brother Abdul Rauf Asghar, Ashfaq Ahmed and Kashim Jaan.
Azhar, earlier reports had claimed, was taken to an undisclosed destination by Pakistani agencies and was questioned as part of a crackdown against the perpetrators of Pathankot attack. But later, reports surfaced that no action was taken against the militant and his group.
This is for the second time in last one month that Azhar has openly warned his 'enemies' that any action against the jihadis operating against India will have dangerous consequences.
Before this, Azhar had had written a piece under his pen name Saidi in the online version of al-Qalam's warning the Nawaz Sharif government that crackdown against JeM is 'very dangerous for this country'.
Notably, Pakistani Premier Nawaz Sharif had last week made a statement promising early action by Islamabad on the 'intelligence' provided by New Delhi. But reports yesterday mentioned that Pakistan government team investigating the matter has failed to make any headway and sought more proof from India.
Furthermore, Azhar in the magazine, slammed his country's leadership for engaging in talks with their Indian counterparts. Azhar's reaction is seen as a reply to Sharif remark that 'the two sides were going in the 'right direction' after PM Narendra Modi and External Affairs Minister Sushma Swaraj's Pakistan visit and that attack in Pathankot stalled the dialogue'.
The new issue of the magazine also contains an article on the Pathankot strike by Naved Masood Hashmi, a cleric well known in jihadi circles for a 1998 biography of slain al-Qaeda chief Osama Bin Laden.