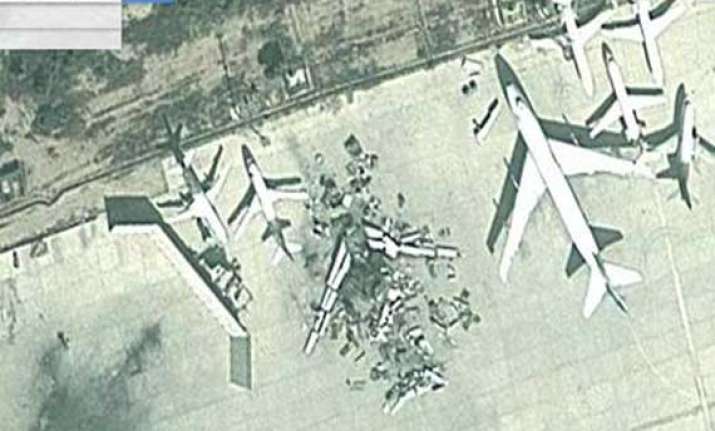 New Delhi: The Pakistani authorities have claimed that no aircraft were destroyed on Sunday night terror attack but satellite images on Google Maps show a plane parked near the hanger blown to bits.
During the course of seize, The Washington Post reporters noticed a huge fire in the airport and also heard two loud explosions.
As seen in the photos, a plane parked between two others aircrafts has been completely destroyed.
Only a few bits and pieces of the wings remain visible in the satellite images.
The assailants who stormed the airport are said to have been armed with assault rifles, grenades, and rocket launchers.
The attack lasted for more than six hours and at the end of the battle, the Pakistani authorities claim that all the militants have been killed.
These Google Maps satellite images have been doing the rounds since the attack at Pakistan's busiest airport took place on Sunday.
However, the date and time of these satellite images can not be verified.