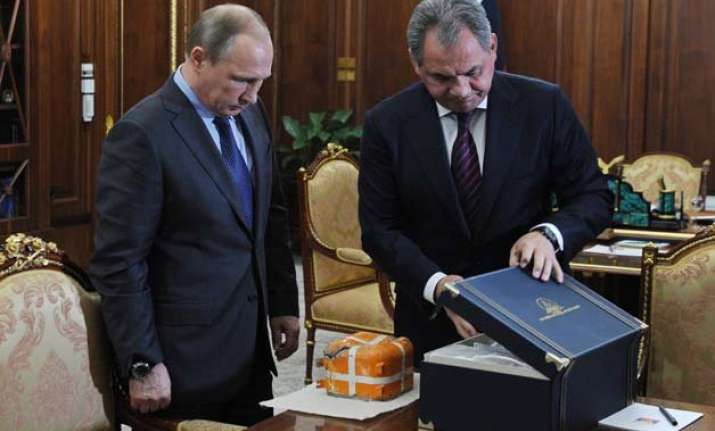 Moscow: Russian officials on Friday invited British, Chinese and Indian diplomats to witness the opening of the black box of a Russian warplane downed in Turkey last month.
Turkey shot down the Russian Su-24 on a bombing mission in Syria on November 24 after it violated its airspace for 17 seconds. Russia insists that the plane never entered Turkish airspace.
The incident, in which one pilot and a Russian marine of the rescue party were killed, strained the traditionally warm relations between Russia and Turkey, and Russia promptly slapped economic sanctions on Turkey.
Deputy Commander of the Russian Air Force Lt Gen Sergei Dronov told reporters that Moscow has invited 14 countries to send their experts to examine the Su-24's black box, which was recovered by Russian and Syrian forces from the area in rebel-controlled northern Syria where the plane was shot down.
Only British and Chinese experts have agreed to examine the data.
Russia has insisted that the data from the black box should prove Russia's assertion that the bomber didn't violate Turkish airspace. Russian television today aired an hour-long live broadcast from the lab as Russian engineers unsealed then opened several layers of the data recorder with British and Chinese experts looking on.
Dronov said the data from the recorder will be released on Monday. President Vladimir Putin on Thursday lashed out at Turkey for the downing, saying that it is now "practically impossible" to overcome tensions with Turkey.