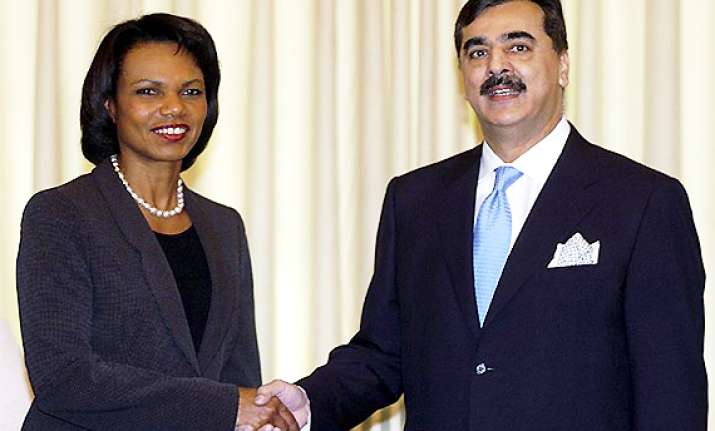 Washington, Oct 28: "Mr Prime Minister...either you're lying to me or your people are lying to you," is what the then US Secretary of State Condoleezza Rice told Pakistan Premier Yousuf Raza Gilani as he tried to wash his hands off the Mumbai terror attacks.

Gilani, in a long speech, told her that terrorists who had launched the attack had nothing to do with Pakistan. 

"Mr Prime Minister, I said, either you're lying to me or your people are lying to you. I then went on to tell him what we - the United States - knew about the origins of the attack," Rice recollects in her book 'No Higher Honor', that is scheduled to hit the book stores next week. 

When she arrived in Islamabad, immediately after the 26/11 attacks, at the instructions of the then US President George W Bush, the Pakistani leadership was still denying what the world knew by then that the attackers were from Pakistan. 

"The Pakistanis were at once terrified and in the same breath dismissive of the Indian claims. President (Asif Ali) Zardari emphasised his desire to avoid war but couldn't bring himself to acknowledge Pakistan's likely role in the attacks," Rice said in the book.

The Mumbai terror attacks that left 166 people dead, including six Americans, were carried out by the Pakistan-based banned LeT group and the role of many in the Pakistani establishment has come to light even though Islamabad denies so.

"I didn't accuse Pakistan's government of involvement; that wasn't the point. But rogues within the security services might have aided the terrorists. It was time to admit that and to investigate more seriously," she said.