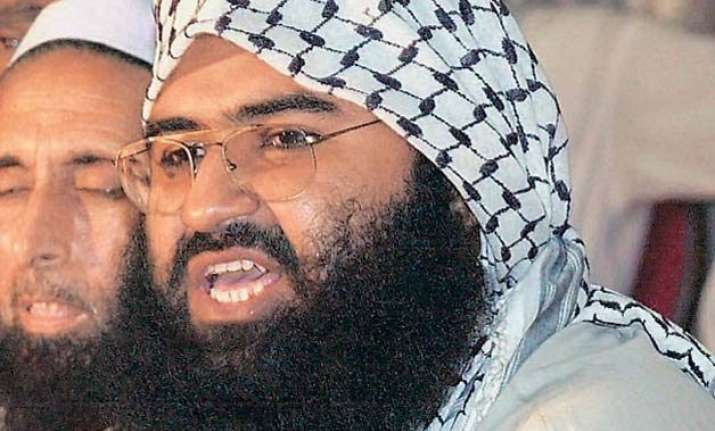 New Delhi: As Pakistan appears to be tightening the noose around the terror group Jaish-e-Mohammad, its chief Maulana Masood Azhar has written a piece warning the government that crackdown against JeM is 'very dangerous for this country'.
The article, written under his pen name Saidi and published yesterday evening in Al Qalam, considered Jaish's online mouthpiece, came amid news reports that Pakistan had taken Azhar into custody for his involvement in Pathankot terror attack.
Azhar also noted that Pakistan government's action against mosques, madrasas and jihad is 'danger to the unity and integrity of nation'.
According to Indian Express, the piece gives reference to his days in detention in Tihar, Jammu and house arrest in Pakistan's Bahawalpur.
Stating that he cared for neither his 'arrest nor killing', he wrote, "With my killing, neither will my friends will miss me nor will my enemies...an army...which loves death has been prepared."
"Our thinking regarding Pakistan has always been based on wishing it well and peace...not to save our life and skin but for the interests of Muslim nation and in the interest of jihad. I am sorry that the rulers here have no respect for that. They continued to be guided by those who are not our own and they continue to turn their own country into a heap of explosives and fire. Each one of them comes and puts their own country on fire and then they flee," it reads.
Ridiculing the Pakistan government for growing closeness with India, the JeM chief wrote: "There is a lot of noise coming from India regarding us... and here our rulers are in anguish because we have disturbed their intimacy and friendship (because) with Modi and Vajpayee."
"Allah willing, this army won't let enemies celebrate for too long. It won't let my absence be felt at all. Thanks to Allah, I don't have any desire that will remain unfulfilled at my death. As for as my family and my children, they are taken care of by Almighty Allah and Almighty Allah will take care of them tomorrow as well," it reads.
Pointing out that he never harmed the Pakistan government, he wrote, "There is not a single case registered against me in any police station across Pakistan. While I was lodged in Bahawalpur Central jail, the jail administration feared that my friends and companions may attack them. So I was (shifted) to Dera Gazi Khan.''
Azhar, who is known for his close ties with Pakistani intelligence agency ISI, was yesterday taken to an undisclosed destination and was questioned as part of a crackdown against the perpetrators of Pathankot attack.
India has identified the four handlers of Pakistan-based terror outfit JeM, who were in touch with the six terrorists who stormed the Pathankot airbase on January 2. It has shared the telephone numbers and the identity of the handlers with Pakistan and has asked it to act on these individuals. Those identified by the Indian agencies are Azhar, his brother Abdul Rauf Asghar, Ashfaq Ahmed and Kashim Jaan.