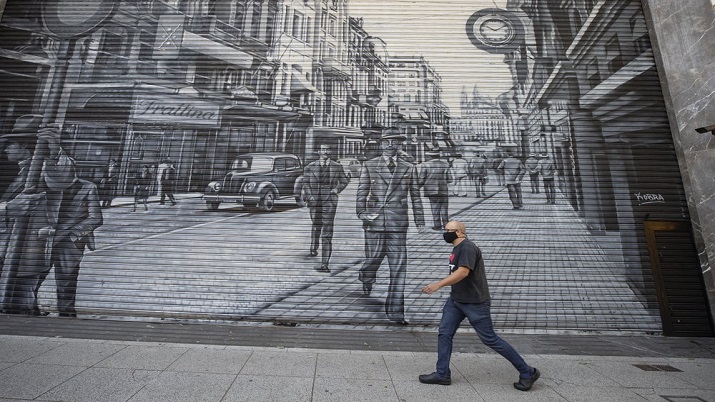 Coronavirus cases have crossed 6.3 million mark worldwide, taking positive patients toll to 6,365,473 with 3,77,404 deaths while 2,903,418 have recovered, according to Worldometer figures. United States, Spain, Russia, UK, Germany, Brazil, Italy, France are among the worst-hit countries having maximum cases of coronavirus and the numbers are increasing every day.
The United States continues to remain the worst-hit country with positive cases toll at 1,859,323 including 106,925 deaths. Following US, is Brazil with second-most maximum number of coronavirus cases 5,29,405 including 30,046 deaths and Russia with 4,14,878 cases including 4,855 deaths.
China is reporting five new cases of the coronavirus, all brought by Chinese citizens from outside the country. No new deaths were reported on Tuesday while 73 people remain in treatment for COVID-19 and 373 are under monitoring and isolation for showing signs of the virus or having tested positive for it without showing symptoms. China has recorded a total of 4,634 deaths among 83,022 cases of the disease.
China further re-opened schools this week and much of the economy is back on a regular footing, albeit with social distancing and other measures in place to prevent a second wave of the virus outbreak that was first detected late last year in the central Chinese city of Wuhan.
Worst-hit nations due to coronavirus outbreak
Country,


Other

Total

Cases
New

Cases
Total

Deaths
New

Deaths
World
6,365,473
+3,325
377,404
+252
USA
1,859,323
 
106,925
 
Brazil
529,405
 
30,046
 
Russia
414,878
 
4,855
 
Spain
286,718
 
27,127
 
UK
276,332
 
39,045
 
Italy
233,197
 
33,475
 
India
198,370
 
5,608
 
France
189,220
 
28,833
 
Germany
183,765
 
8,618
 
Peru
170,039
 
4,634
 
Turkey
164,769
 
4,563
 
Iran
154,445
 
7,878
 
Chile
105,159
 
1,113
 
Mexico
93,435
+2,771
10,167
+237
Canada
91,705
 
7,326
 
Saudi Arabia
87,142
 
525
 
China
83,022
+5
4,634
 
ALSO READ | Sikh doctor dies due to coronavirus in northwest Pakistan
ALSO READ | Turkey partially resumes domestic flights