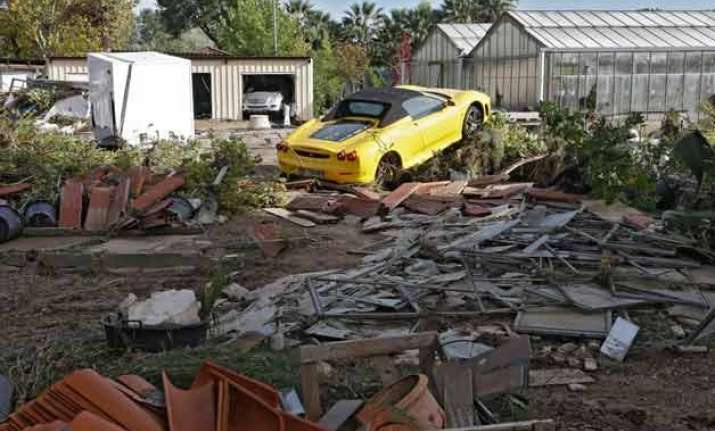 Paris: At least 16 people were killed and three remain unaccounted for after a violent storm and subsequent floods hit the French Riviera, President Francois Hollande said on Sunday.
Hollande said "the state of natural catastrophe will be declared on Wednesday", Xinhua news agency reported.
Heavy rains hit the French Riviera, which lies on the Mediterranean coast and borders Italy, on Saturday evening.
The city of Nice is estimated to have received 10 percent of its average yearly rainfall in two days alone.
The river Brague burst its banks, sending water coursing into nearby towns and cities.
The city of Cannes received 180 mm of rainfall and at 160 mm in Mandelieu-la-Napoule, causing power failure in more than 35,000 households.
About 450 rescuers and three helicopters have reached the site to search for survivors in areas which are difficult to reach.