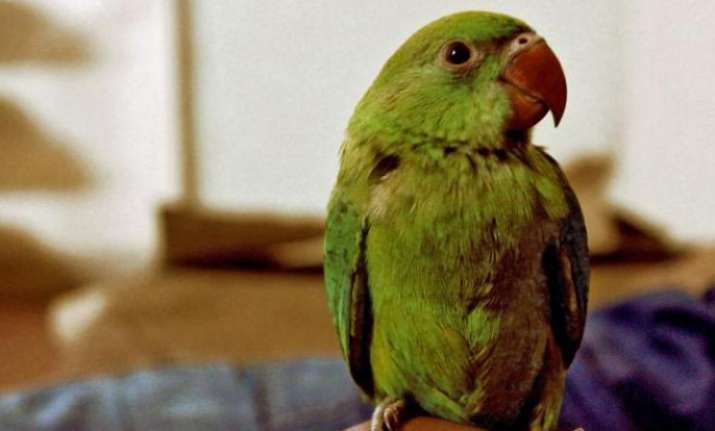 A woman in Singapore was sentenced to four weeks' jail by a court today for bludgeoning to death her step-daughter's parrot. 
The 38-year-old Vietnamese-origin step-mother, Tran Thi Thuy Hang, lost her cool when the parrot 'Lucky' flew from her step-daughter's shoulder to bit her on the right cheek on October 27 last year.
The manicurist, a permanent resident here, ran into her room and complained to her 60-year old husband, Yu Ching Meng, demanding that the parrot be removed from the apartment they lived in.
Lucky was on the shoulder of her step-daughter Yu Mei Ling, 26, in the living room of the apartment. As Tran walked past, the parrot flew towards her and bit her right cheek, according to a Channel News Asia report.
"In anger, (Tran) demanded that the parrot be removed from the house immediately, failing which she would kill the parrot," Agri-Food and Veterinary Authority prosecutor Yap Teck Chuan told the court.
The next day, after Yu and his daughter left the apartment at in the morning for breakfast outside the house, Tran took a bamboo laundry pole, opened the parrot's cage and hit it several times until it died.
When Yu returned home from his breakfast, Tran showed her husband the bird carcass and told him what she had done. She had then dumped the bird carcass and its cage down the central rubbish chute outside their apartment.
In his sentencing, District Judge Adam Nakhoda said that Tran's actions were cruel, calculated and deliberate.
She had pleaded guilty last month to ill-treating Lucky.
For animal cruelty, Tran could have been jailed for up to 18 months and fined up to SGD15,000.