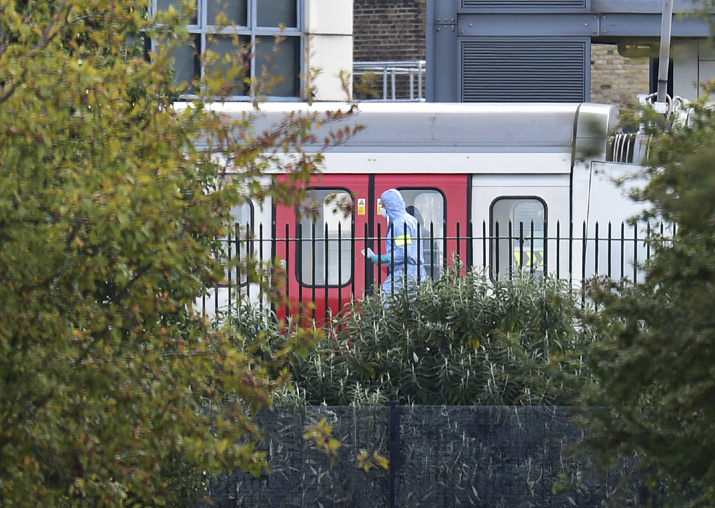 At least 20 people were injured today when an explosion occurred in a carriage of a London Tube train. As soon as the Metropolitan and British Transport police forces learnt about the incident, they rushed to the scene and later declared it a terrorist incident.
Passengers said that they saw a device on the train at the Parsons Green station in south-west London and heard a bang during the morning rush hour. The incident took place at around 8:30 am.
Pictures on social media showed a white bucket on fire inside a supermarket bag but did not appear to show extensive damage to the inside of the train carriage, the BBC reported.
Few passengers suffered facial injuries in the blast. Passengers said that there was panic as people rushed from the train after hearing the sound of the explosion. Meanwhile, train services between Earl's Court and Wimbledon on the District Line were immediately suspended.