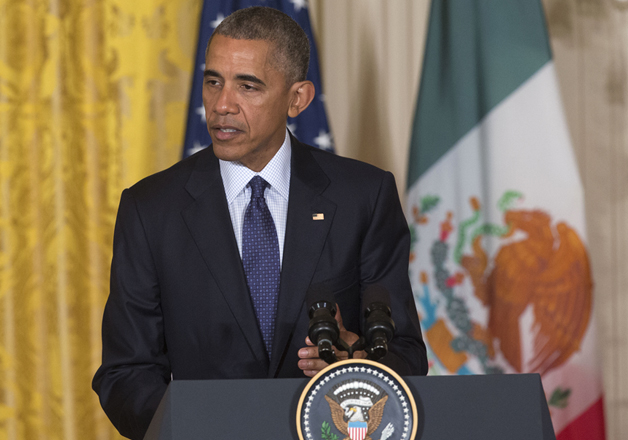 US President Barack Obama has strongly rejected reports that the Washington had a prior knowledge of a coup attempt in Turkey or that it was involved in it.
He said that such allegations are unequivocally false as America fully supports Turkish democracy.
Responding to a question, the US President said he had said this in his recent conversation with Turkish President Recep Tayyip Erdogan also.
"Any reports that we had any previous knowledge of a coup attempt, that there was any US involvement in it, that we were anything other than entirely supportive of Turkish democracy are completely false, unequivocally false," Obama said here on Saturday.
"I said that to President Erdogan. I said to him that he needs to make sure that not just he, but everybody in his government understand that those reports are completely false because when rumors like that start swirling around, that puts our people at risk on the ground in Turkey and it threatens what is a critical alliance and partnership between the US and Turkey," Obama added.
"I had a chance to talk to President Erdogan this week and reiterated what we said from the earliest reports that a coup was being attempted in Turkey, and that is that we strongly reject any attempt to overthrow democracy in Turkey, that we support the democratically-elected government there," Obama further said.
"I want to be as clear and unequivocal as I can be. We deplore the attempted coup. We said so earlier than just about anybody and have been consistent throughout that the Turkish people deserve a government that was democratically elected," Obama opined.
He also said that Turkey's request for the extradition of US-based cleric Fethullah Gulen, blamed by Erdogan for the deadly unrest, would be handled in accordance with US law and that "evidence" against Gulen would be taken seriously.
"What is true is that President Erdogan and Turkey have a strong belief that Gulen -- who is in Pennsylvania, a legal resident of the United States, is somehow behind some of these efforts. What I said to President Erdogan is the same thing that I would say to you and anybody else who asks, which is we have a process here in the US for dealing with extradition requests made by foreign governments," he said.
"It's governed by treaties and it's governed by laws. And it is not a decision that I make, but rather a decision that our Justice Department and investigators and courts make alongside my administration in a very well-structured and well-establish, process. So I told President Erdogan that they should present us
with evidence that they think indicates the involvement of Gulen or anybody else who is here in the United States, and it would be processed the way that it is always processed and that we would certainly take any allegations like this seriously," he noted.
"But America's governed by rules of law, and those are not ones that the president of the United States or anybody else can just set aside for the sake of expediency, even when we are deeply supportive of Turkish democracy and even when we care deeply about any attempts to overthrow their government or any other illegal actions. We've got to go through a legal process," Obama said.