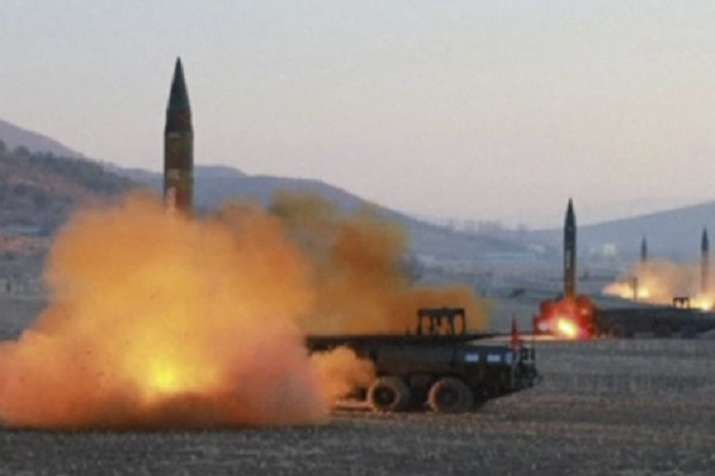 The United States has asked North Korea to allow the dismantling of the Sohae missile testing base be witnessed by observers, US Secretary of State Mike Pompeo has said.
"They need to completely, fully denuclearize. That's the steps that Kim Jong-un (North Korean leader) is committed to," said Pompeo on Tuesday, when reporters in California's Palo Alto asked the state secretary about the further steps needed by North Korea.
Satellite photos published on the specialised website 38 North show that Pyongyang has begun dismantling the Sohae base, where the regime of Kim Jong-un builds engines for intercontinental ballistic missiles that supposedly have the range to hit US territory.
Also Read | North Korea begins dismantling rocket launch site
The process of dismantling the base has been proceeding without the presence of international observers, according to various media reports.
When asked about the images of the military base, Pompeo said that North Korea's actions are "consistent" with the "commitment" Kim made to President Donald Trump during their historic June 12 summit in Singapore.
After that meeting, Trump said that Kim had promised to very quickly dismantle a missile engine testing base, although he did not specify which base that might be.
US government officials later said that Sohae, in northwestern North Korea, was the base that would be closed.
The two leaders at their summit had signed a declaration, opening the door to North Korea's denuclearization in exchange for US guarantees regarding the Pyongyang regime's survival, but it did not specify the mechanisms or any concrete time periods for attaining that objective.
Skepticism over North Korea's willingness to denuclearize has grown since US media reported in late June that Pyongyang has continued to enrich uranium after the summit and that it was trying to hide a large part of its arsenal and other military assets from the US.