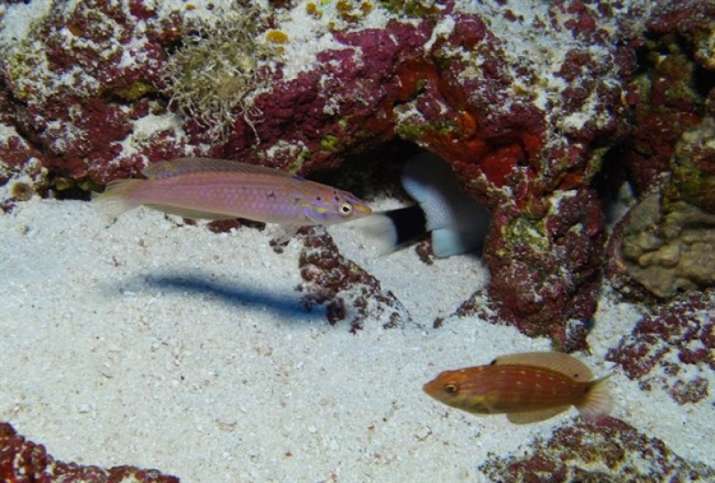 Honolulu: Researchers while on 25-day research expedition of the Papahanaumokuakea Marine National Monument in the Northwestern Hawaiian Islands have discovered three probable new species of fish.
Researchers on Wednesday came up with news species of male Hawaiian pigfish, algae and new information on coral mortality.
In a statement released Wednesday, National Oceanic and Atmospheric Administration officials said divers collected two previously unknown species of fish and filmed a third.
NOAA's Randall Kosaki, the expedition's chief scientist, said the team collected the first specimens of male Hawaiian pigfish about 300 feet below the surface.
The scientists also observed significant coral mortality in the region that was the result of a mass bleaching event in 2014.
Hawaii Institute of Marine Biology researcher John Burns said a 2015 trip found about 90 per cent of the coral around Lisianski Island had died. This year, the team found that dead coral was covered in a green algae bloom.
(With Agency inputs)