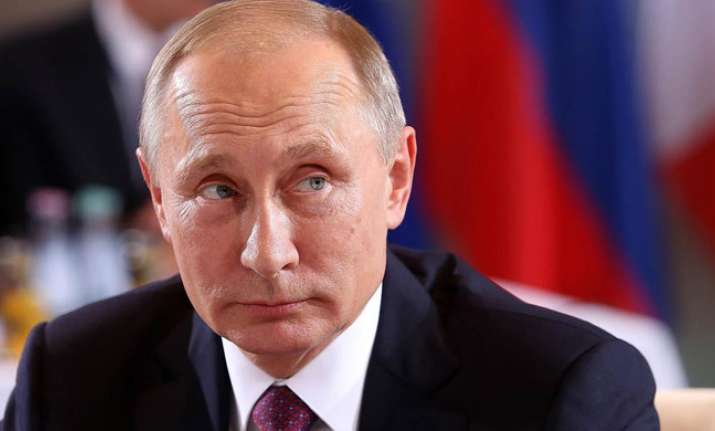 The US has to abandon attempts at "sanctions diktat" and show the political will to improve relations with Russia to stop the aggravation of "political schizophrenia" that grips the Moscow-Washington ties, Russian presidential spokesman Dmitry Peskov said on Monday.
"The way out of this situation lies in the channel of manifestation of the political will to improve relations, in the process of rehabilitation from the aggravation of political schizophrenia, fixing the desire to normalise these relations and abandoning attempts of sanctions diktat," Peskov was quoted as saying by Sputnik news agency.
Last week, the US Senate overwhelmingly approved a bill slapping tougher sanctions on Russia, with the White House saying that President Donald Trump intended to sign it.
In response, Russian President Vladimir Putin announced on Sunday that Moscow will reduce the US diplomatic staff in Russia by 755 persons.
At the same time, Moscow left to Washington the right to decide on which members of staff of its diplomatic missions in Russia will be dismissed, Sputnik reported.
"This is up to the US... This is both diplomats and people without the diplomatic status and those who were employed on site -- Russian nationals who work there," Peskov told reporters.
The Kremlin spokesman added that Russia reserves the right to take additional countermeasures against the US, although it still hopes to continue cooperation with it in certain areas.
"On the whole, Russia is interested in continuing cooperation (with the US) where this is in our interests... The President outlined areas that are really a good opportunity for interaction," Peskov said, adding, it is "expedient to continue cooperation in these areas".
According to Putin, crucial areas of cooperation for the two countries include the joint actions against terrorism, and obligations in nuclear arms control and space projects.