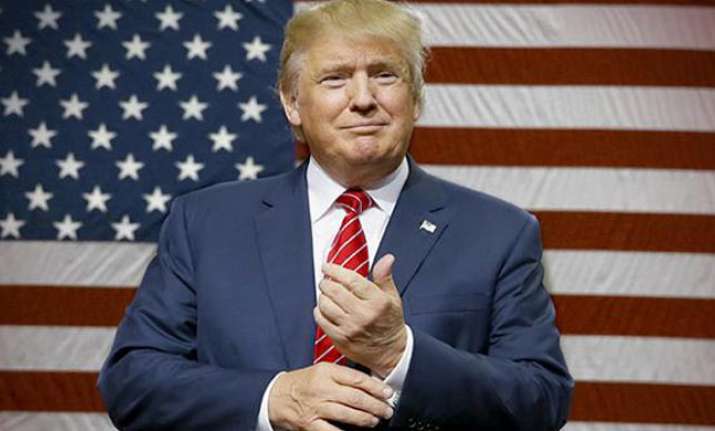 Donald Trump's surprise win has left Pakistan struggling to digest the election of the Republican as the 45th President of the United States, all thanks to his anti-Muslims rhetoric during campaign.
Many Pakistanis feel that Trump's anti-Islam stand and proposal to ban Muslims from entering the United States are signs that his administration can shift further towards India and thus make it tough for the Pakistani government to boost its ties with America.
Hasan Askari Rizvi, a Lahore-based foreign policy analyst, said that 'America will not abandon Pakistan, but Trump will be a tougher President'.
"Definitely Trump will be a tougher President than Hillary Clinton for Pakistan. I think India will have a better and smoother interaction compared to Pakistan," Rizvi said.
Though Trump is yet to detail his policy for South Asia, he recently offered to mediate between India and Pakistan in their dispute over Kashmir.
On Wednesday, a US diplomat in Pakistan sought to assure the country that Trump's election did not signal a 'drastic' policy change towards the Islamic nation.
"Our foreign policy is based on national interest and they don't change when the government changes," Grace Shelton, US Consul General in Karachi, said.
Sherry Rehman, a Pakistani senator and former ambassador to the United States, said that his presidency may cast a shadow on relations between the two sides.
"Trump is a bit of a wild card. Pakistan obviously cannot rule out engaging with whomever America elects, but his anti-Muslim rhetoric may cast a shadow on relations in times of uncertainty," Sherry Rehman said.
US and Pakistan have seen relations sour over former's accusations that Islamabad provides shelters to militants, a charge the south Asian nation had repeatedly denied. The ties hit new lows in May earlier when a US drone killed a commander of Afghan Taliban movement on Pakistani territory.
Trump will also have to decide whether to maintain the US troops in Afghanistan or change the scope of the mission.
The US special forces still regularly involved in combat operation, 15 years after a US-led campaign toppled the hardline Islamist Taliban government. The US has spent some USD 115 billion (Rs 7.65 lakh crore) in aid for Afghanistan since 2002, but the country is still caught in conflict.
"The people of Afghanistan are tired of war. We want (Trump) to invest heavily in bringing peace to war-torn Afghanistan and stabilize our region," Umer Daudzai, former Afghan Minister of Interior, said.
It should also be noted that outgoing President Barack Obama's aim of pulling out of Afghanistan entirely has been put on hold in the face of mounting gains by Taliban militants.
The Taliban on Wednesday urged President elect Trump to withdraw all US troops from Afghanistan.
"They should not cause damage to their economy and their military in this failed war," Taliban spokesman Zabihullah Mujahid said in a statement.
Donald Trump yesterday won the US presidential election in a stunning victory that sent shockwaves around the world.