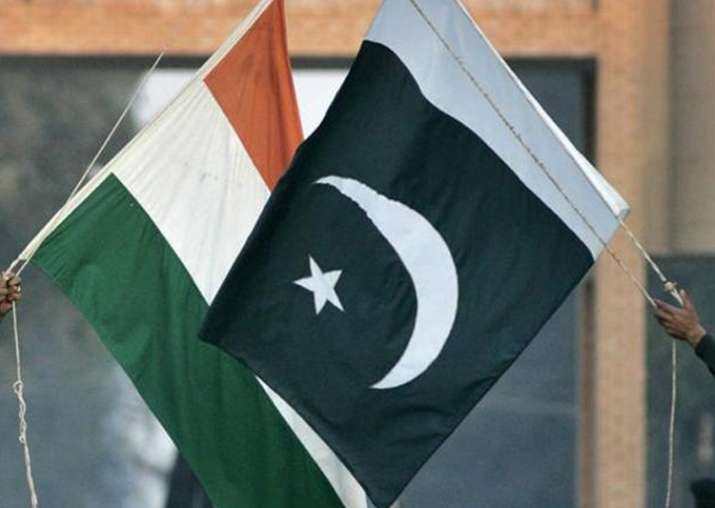 Pakistan today summoned India's deputy high commissioner here over alleged ceasefire violations during which the senior Indian diplomat lodged a strong protest over the death of two civilians in firing by Pakistani troops. The Indian diplomat also told the Pakistani side that there have been more than 223 ceasefire violations and around 50 infiltration bids this year alone. 
Deputy High Commissioner J P Singh was summoned over the alleged firing by Indian forces in Chirikot and Satwal sectors, Pakistan Foreign Office spokesperson Nafees Zakaria said in a statement. The Foreign Office said that Director-General (South Asia and SAARC) Mohammad Faisal summoned the Indian Deputy High Commissioner and "condemned the unprovoked ceasefire violations" by Indian forces. 
During the meeting, Singh conveyed to Faisal that the ceasefire violations were initiated by Pakistani troops in Poonch and Krishnaghatti sectors today and the Indian forces only responded appropriately, the Indian High Commission here said. 
A strong protest was also lodged over the death of two Indian civilians in today's ceasefire violations by Pakistani troops, it said. 
India's serious concerns over attacks on civilian areas, increased movements of terrorists and infiltration attempts across LoC were also conveyed during the meeting, the Indian mission said. 
Pakistan also accused India of violating the ceasefire along the LoC in Pakistan-occupied Kashmir in which two persons were killed and three others injured, the Pakistan Foreign Office spokesperson said. 
"The Director-General urged the Indian side to respect the 2003 ceasefire arrangement, investigate this and other incidents of ceasefire violations, instruct the Indian forces to respect the ceasefire, in letter and spirit and maintain peace on the LoC," the Pakistan Foreign Office said. 
Meanwhile, Pakistan Army spokesman Major General Asif Ghafoor said that "Pakistan Army troops responded effectively to India's unprovoked firing". The latest clashes erupted on the death anniversary of militant commander Burhan Wani who was killed in Kashmir last year.