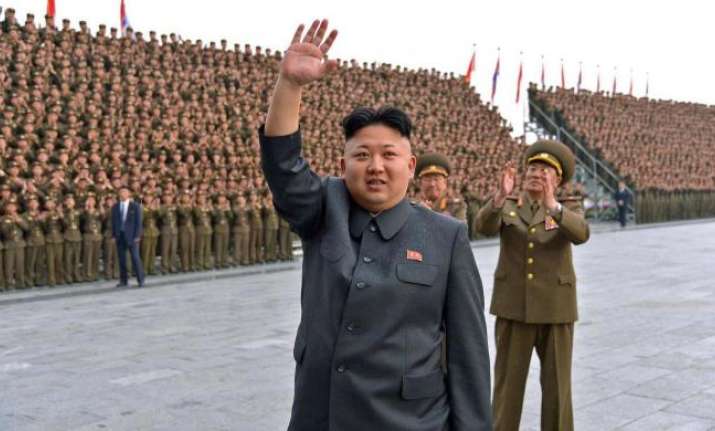 A top Central Intelligence Agency (CIA) official recently called North Korean leader Kim Jong Un a "very rational actor" who doesn't want a war with the United States, a media report said.
"The last person who wants conflict on the (Korean peninsula) is Kim Jong-un," Yong Suk Lee, deputy assistant director of the CIA's Korea Mission Center said.
"There's a clarity of purpose in what Kim Jong Un has done," CNN news quoted Yong Suk Lee, who discussed the escalating tensions between North Korea and the United States during a conference organised by the agency at George Washington University.
Lee further said, "Waking up one morning and deciding he wants to nuke" Los Angeles is not something Kim Jong Un is likely to do.
"He wants to rule for a long time and die peacefully in his own bed," he added.
Few days back, United States President Donald Trump took to Twitter to advise Secretary of State Rex Tillerson to stop negotiating with North Korea's Rocket Man because the US will do what has to be done. "I told Rex Tillerson, our wonderful Secretary of State, that he is wasting his time trying to negotiate with Little Rocket Man," Trump had tweeted.
President's comments come a day after Tillerson disclosed the United States has direct lines of communications with Pyongyang. "We ask, 'Would you like to talk?' We have lines of communications to Pyongyang - we're not in a dark situation, a blackout," Tillerson said.
"We have a couple, three channels open to Pyongyang," he added. "We've made it clear that we hope to resolve this through talks," he said, emphasising the principal objective "is a peaceful resolution."