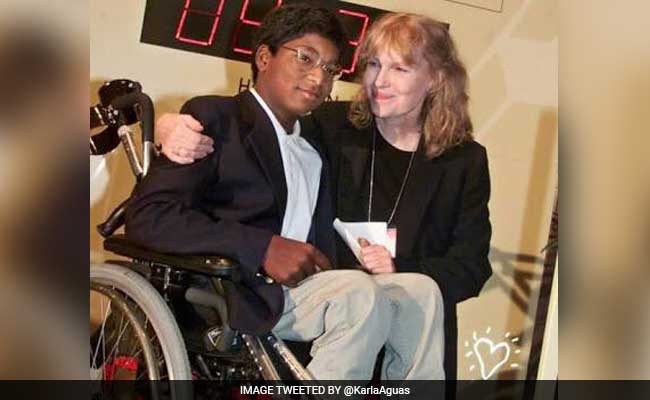 Veteran Hollywood actress Mia Farrow's son Thaddeus, whom she adopted from an orphanage in Kolkata, India, has died following a car crash. He was 27.
Thaddeus died yesterday from a life-threatening injury stemming from the crash he got involved in earlier in the day, reported TMZ.
Local media Hartford Courant then reported that Thaddeus was found "gravely injured" inside his vehicle in Roxbury, Connecticut at around 12.45 pm, he was transported to Danbury Hospital where he was later pronounced dead at 2.30 pm. There was no foul play, according to law enforcement.
Thaddeus, a paraplegic due to polio, was adopted by Farrow in 1994 from an orphanage in Calcutta, India, following her divorce from Woody Allen.
Farrow has nine other adopted children. She also has four biological children, including Ronan Farrow whom she had with Allen as well as Fletcher Previn and twins Matthew and Sascha Previn with her second husband Andre Previn.
PTI inputs