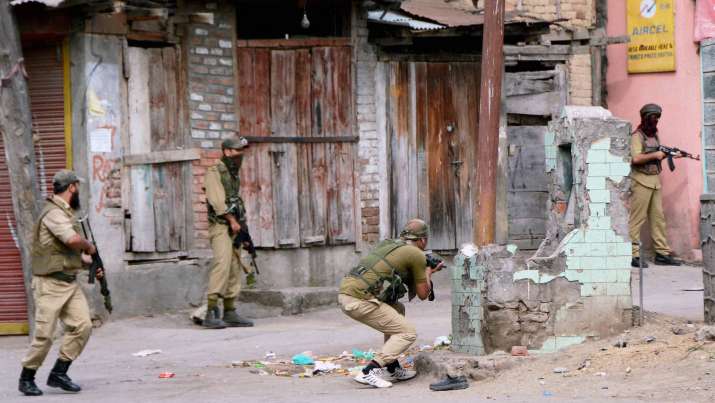 The United States has expressed concerns over the recent unrest in Kashmir and said that it for India and Pakistan to determine the pace, scope and character of any discussions on Valley.
Addressing a news conference in the State Department in Washington on Monday, spokesperson Elizabeth Trudeau said that 'America wanted tensions to deflate'.
"Our position on Kashmir has not changed. The pace, the scope, the character of any discussions in Kashmir is for the two sides to determine. We support any and all positive steps that India and Pakistan can take to forge closer relations," Trudeau said.
When asked about the clashes that claimed more than 50 lives, Trudeau said that "Washington was in close touch with New Delhi" and it "encourages all sides to make efforts to find a peaceful solution to this".
"We're aware of the clashes. We remain concerned about the violence and we encourage to all sides to make efforts for finding a peaceful resolution," Trudeau said.
The State Department spokesperson, however, did not respond to questions on the remarks by the Prime Minister Narendra Modi during his Independence Day address yesterday.
"I wouldn't speak to Modi's comments, that would be for him to speak to," Trudeau said.
The Indian PM in his third Independence Day speech yesterday from the ramparts of the Red Fort marked the first instance for a Prime Minister to talk about the situation in Pakistan-occupied Kashmir (PoK), Gilgit and Balochistan and said people from there have thanked him for raising their issues.
The death toll in ongoing unrest in the Kashmir over the past five weeks has now mounted to 59. Thousands have been injured in clashes with security forces since the July 8 killing of Hizbul militant Burhan Wani that sparked violent protests across the Valley.