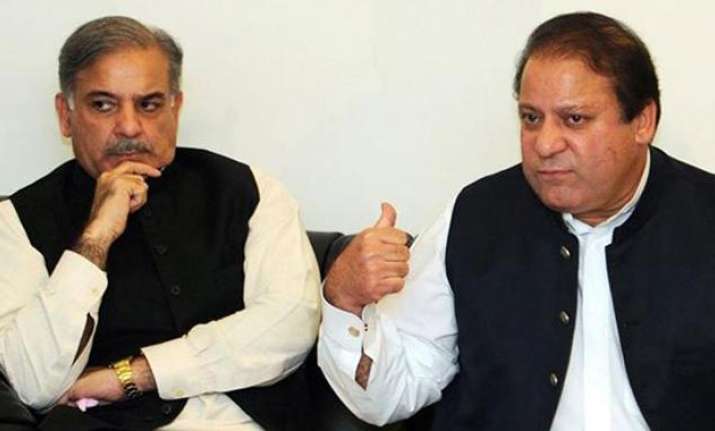 Shehbaz Sharif, President of Pakistan Muslim League-N, on Thursday made an unusual compliment to India when he said India has surpassed Pakistan in various fields and they should follow India's example in fighting corruption.
"India surpassed us in various fields. We thought Bangladesh is a baggage and it slipped off our hands. Look at Sri Lanka, Singapore, China all of them worked on our blue print. We've lagged behind. If we don't learn our lesson then God help us," said Shehbaz Sharif during his press conference in Lahore.
He said: "In India, actions have been taken against political leaders like their former prime minister Narasimha Rao and former chief minister Jayalalithaa." 
"However, there are people in Pakistan who have done scam worth billions and are today fighting elections and giving sermons," he added.
Shehbaz Sharif, who is brother of former Pakistan prime minister Nawaz Sharif, also said that Indian Prime Minister Narendra Modi goes to G20 events and makes impact there by his presence whereas Pakistan just watches all these like onlookers only. 
Shehbaz also slammed the previous governments in Pakistan for ruining the economy of the country over the years.
He said: "Our economy is on the verge of decline, stock exchange is going down, our reserves can support only one month's import now, our investors went back to London and Dubai wondering what would happen on 25 July in Pakistan."
"Let's convert this opportunity into making it Iqbal's Pakistan, it's only possible through free and fair elections," said Shehbaz Sharif.