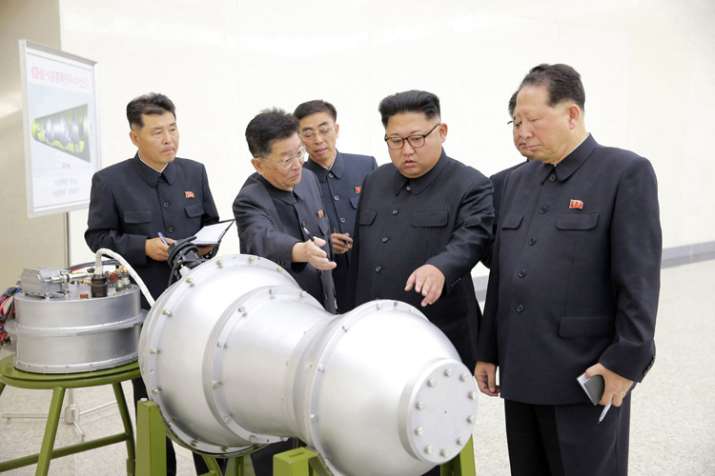 North Korea's state-run media on Sunday distributed an undated picture of country's' leader Kim Jong Un next to what it described as a hydrogen bomb for an intercontinental ballistic missile. Soon after, the country actually detonated a device in its sixth and by far most powerful nuclear test to date.
The picture was distributed early on Sunday morning and apparently showed Kim visiting the country's Nuclear Weapons Institute to see what state media described as "a signal turn in nuclear weaponization."
Rodong Sinmun, the ruling-party newspaper carried photos of Kim watching the device on its front page. The newspaper said the device was a hydrogen bomb designed to be mounted into the North's new "Hwasong-14" intercontinental ballistic missile.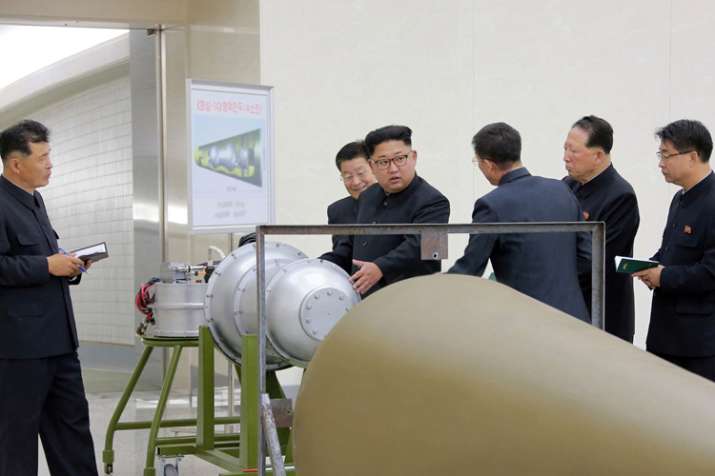 The North's official news agency, KCNA, also released the photos. North Korea's regime has "succeeded in making a more developed nuke," KCNA said.
The state media reports stressed that the bomb was made with domestic parts and workmanship, suggesting that more could be made without outside experts or imports.
Before the world could react to the pictures, seismographs recorded a big tremor around noon North Korea time.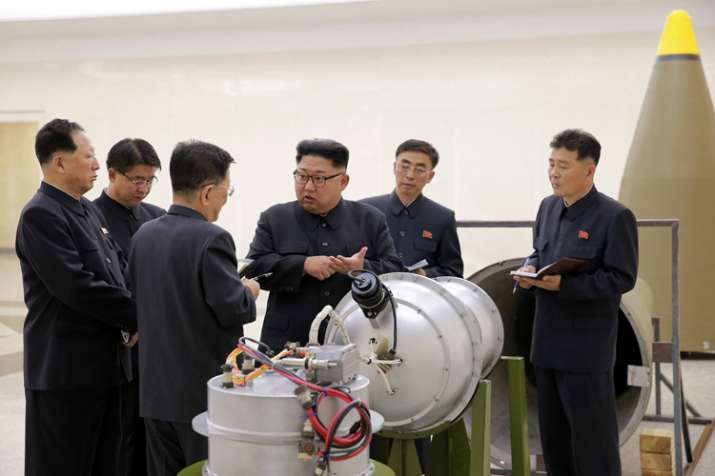 The nuclear test had an estimated strength of 50 kilotons, South Korea's defence ministry officials told a parliamentary briefing today. 
The blast was five times stronger that the North's previous test in September last year, and more than three times bigger than the US bomb that destroyed Hiroshima in 1945.