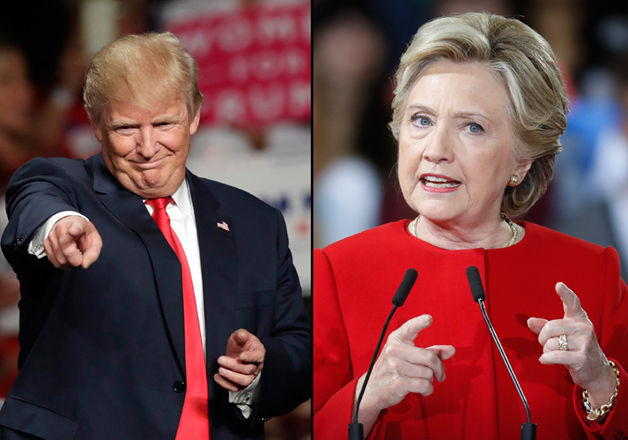 Just a few days before the crucial November 8 presidential election, a new poll has showed that Republican nominee Donald Trump leads over his Democratic rival Hillary Clinton by one percent.
According to ABC News and The Washington Post poll, which was released on Tuesday, 46 percent of voters support Trump while 45 percent support Clinton. 
The survey was partly conducted in the wake of FBI Director James Comey's Friday announcement that the agency was looking into new emails potentially linked to its probe of Hillary Clinton's private email server.
While Libertarian presidential nominee Gary Johnson has 3 percent support, Green Party candidate Jill Stein has two percent, the latest poll said.
In the previous ABC-Post poll, released October 24, Clinton held a 12-point lead over Trump. 
The poll by Langer Research Associates also found the Trump leads Clinton by eight points among voters who are very enthusiastic about their choice. 53 percent for Trump and 45 percent for Clinton.

The voting to elect 45th President of US will take place on Tuesday, November 8. The voting is expected to open between 6 am to 7 am and close at around 7 pm to 8 pm in most of the areas. It may continue till 9 pm in Iowa and North Dakota.
Around 120 million Americans are expected to cast their votes in Tuesday's election. Polling will happen in all 50 states on the same day.