Follow us on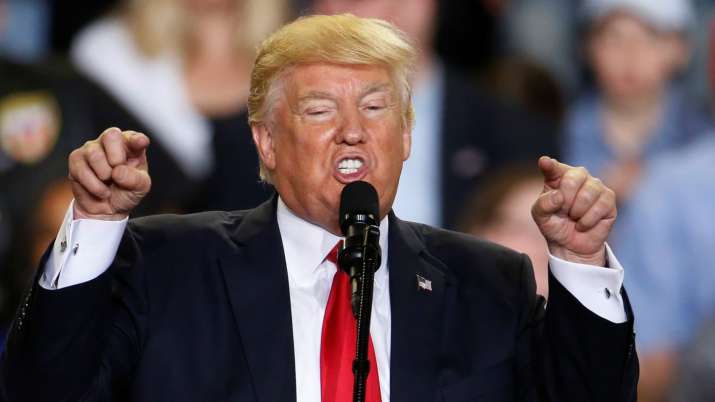 North Korea said on Saturday that the US President Donald Trump's first trip to Asia showed that he was a "destroyer" and said that he had begged for war on the Korean peninsula.
"Trump, during his visit, laid bare his true nature as destroyer of world peace and stability and begged for a nuclear war on the Korean peninsula," the foreign ministry spokesman said in a statement carried by the state news agency.
As Trump was due to land in Hanoi today, North Korea slammed his "warmonger" Asia tour, saying it will only accelerate Pyongyang's push for a full-fledged nuclear deterrent.
Trump has repeatedly railed against the North as he urges the region to take a united front against the threat posed by the isolated nation, which has sparked global alarm with nuclear and missile tests in recent months. 
On Friday he warned world leaders gathered in the Vietnamese resort city of Danang that the Asia-Pacific region "must not be held hostage to a dictator's twisted fantasies". 
Pyongyang issued its retort today branding Trump's Asia tour a "warmonger's visit for confrontation to rid the DPRK of its self-defensive nuclear deterrence", in the first comments on the visit by a North Korean official. 
  
Tensions over the North's weapons programme have surged in recent months, as Pyongyang carried out a sixth nuclear test -- by far its largest to date -- and test fired dozens of missiles, some capable of reaching the US mainland. 
North Korea has dominated Trump's trip, which has so far swept in Japan, South Korea, China and Vietnam. 
In a speech to the South Korean parliament on Wednesday, Trump warned Pyongyang not to underestimate the United States, while offering leader Kim Jong-Un a better future if he gives up his nuclear ambitions. 
The North today said Trump's warnings "can never frighten us or put a stop to our advance", according to the state-run KCNA news agency, quoting a Pyongyang foreign ministry spokesman. 
Instead the threat "pushes us to speed up the efforts to accomplish the great cause of completing the state nuclear force", the statement said, dismissing Trump's tour of the region as a "business trip".