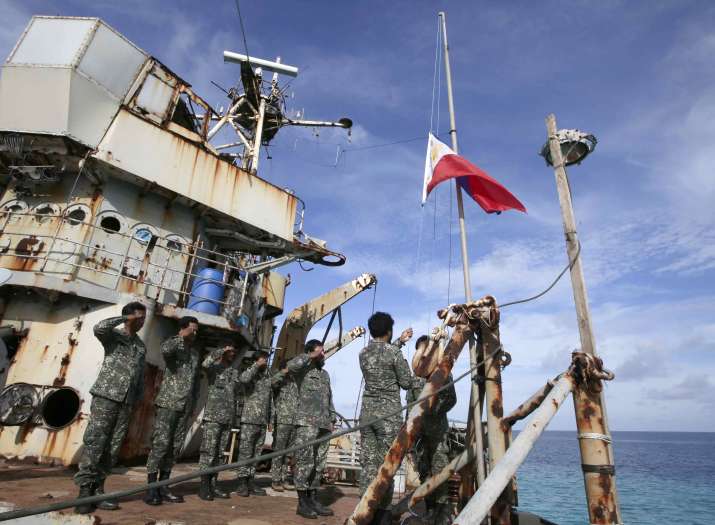 Beijing: China on Thursday warned of "definite reaction" if "anyone dares to challenge its interests" in the South China Sea and enforce an international tribunal's verdict that said Beijing has 'no historic rights' on the disputed region.
"I'd also like to stress that if anyone dares to challenge China's interests citing the award as an excuse, the Chinese side will definitely react," foreign ministry spokesman Lu Kang told reporters here.
Responding to questions on the impact of the verdict given by a tribunal appointed by The Permanent Court of Arbitration (PCA), he said it was "unlawful" as it was established at the unlawful request of the previous Philippine government.
The arbitration unilaterally initiated by the Aquino III (former President of Philippines) government violates international law and is a political farce under the cloak of law. The running and ruling of the Arbitral Tribunal is a far cry from the common practice of international arbitration," Kang said. 
"The ruling is invalid with no binding force, and will in no way affect China' territorial sovereignty and maritime rights and interests," he added. 
He reiterated, "China will continue to safeguard its territorial sovereignty and maritime rights and interests as well as peace and stability in the South China Sea."
China has reacted furiously to the tribunal's verdict on Tuesday which said that Beijing has no grounds for its claims in the strategic region, through which $3 trillion passes in trade annually.
It has said that it will not abide by the decision and on Wednesday warned that any insistence to enforce the verdict could turn the resource-rich area into a "region of war".
China's expansive claims in the South China Sea rivals those of the Philippines, Vietnam, Malaysia, Brunei and Taiwan.