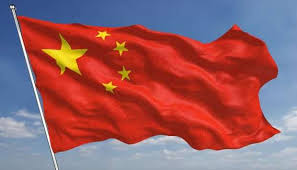 Ignoring UN's grave concerns over the mass detention of Uighur Muslims in its restive Xinjiang province, China on Friday said these reports were yet to be verified.
This came after a UN panel on human rights said it was "alarmed" over alleged indoctrination camps where thousands of Uighurs were being detained on the pretext of fighting terrorism.
According to the UN Committee on the Elimination of Racial Discrimination, "from tens of thousands to upwards of a million Uighurs" may be languishing at these camps.
Beijing reacted coolly to the report and said people were happy in the largely Muslim province. 
"We have informed this committee of China's practices and policies to eliminate discrimination and racial discrimination. The review by this committee acknowledged and recognised China's progress and also spoke positively of China's relevant policies," Foreign Ministry spokesperson Hua Chunying said.
"You mentioned that during the review there were some negative comments on the situation in Xinjiang. These comments are based on information that is yet be verified. I don't know if you have been to Xinjiang. Xinjiang enjoys stability. People of all ethnic groups live in harmony," Hua added.
"Our policies are aimed at promoting economic development in Xinjiang. Meanwhile, we will crack down on terrorism and separatist forces to ensure safety of people's lives and property."
In the past, China has rejected allegations of subjecting Uighurs to torture and discrimination in Xinjiang.
Uighurs Muslims constitute about 45 percent of Xinjiang's population. China blames the community for terrorist and separatist activities.
(With IANS inputs)