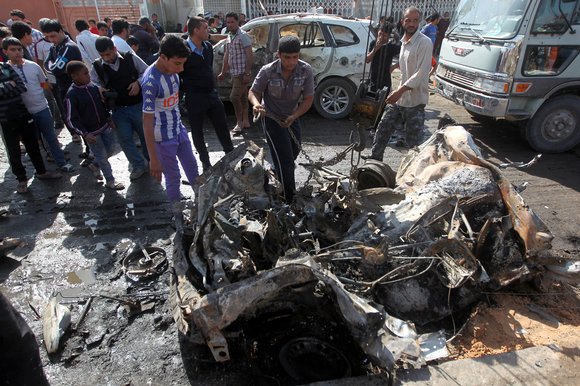 A car bomb explosion in eastern Baghdad today resulted in the loss of at least 35 lives, local media reported today.
Around 61 others were wounded in the unfortunate incident.
The explosion took place as a car detonated in a Shia neighbourhood of Sadr city, an Interior Ministry source was quoted as saying.
The blast destroyed several shops and stalls at an outdoor market. Also, several vehicles were set on fire.
No group has claimed responsibility for the attack. But the Islamic State group in most cases is believed responsible for bombings targeting Iraqi security forces as well as crowded areas.
The attack took place shortly after the arrival of French President Francois Hollande, who was in Baghdad for meetings with Iraqi officials and would be visiting French troops in the north of the country.
A major offensive was initiated by Iraqi security forces, backed by an international coalition, to drive out the IS militants from its last major stronghold in and around Mosul.
Many blame the current chronic instability, cycle of violence and the emergence of extremist groups such as the IS on the US, which invaded and occupied Iraq in March 2003.