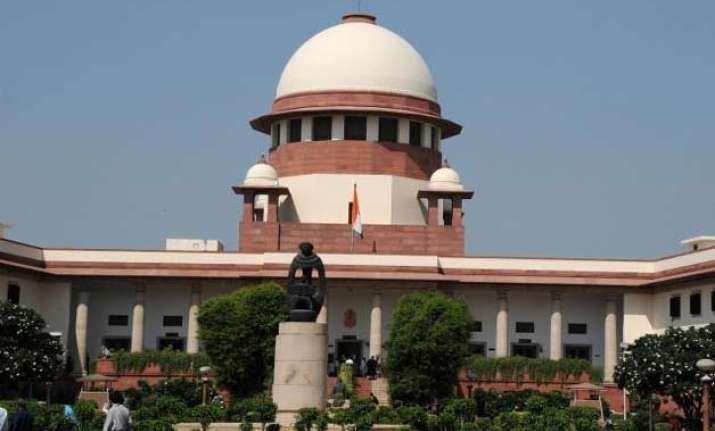 New Delhi: The Supreme Court today said that if someone accesses documents which were to be "carefully maintained" by agencies like CBI then such "whistle blower" cannot be faulted if the action is taken in public interest.  
A bench headed by Justice M B Lokur observed this while dismissing the contentions of ex-CBI director Ranjit Sinha, seeking initiation of perjury proceedings against NGO Common Cause, its official and lawyer Prashant Bhushan, for bringing on record the official note of coal scam probe.  
"It is true that this court had required the Director CBI to ensure, by its order dated May 8, 2013, that the secrecy of the inquiries and investigations into the allocation of coal blocks is maintained.
"However, if somebody accesses documents that ought to be carefully maintained by the CBI, it is difficult to find fault with such a whistle blower particularly when his or her action is in public interest," the bench, also comprising justices Kurian Joseph and A K Sikri, said.
It said if the whistle blower uses documents for a purpose "that is outrageous or that may damage the public interest", then court can take appropriate action against such person, if he or she is identified.
"However, the present case is not of any such category.  The whistle blower, whoever it is, acted purportedly in public interest by seeking to bring out what he or she believes is an attempt by Ranjit Sinha to scuttle the investigations into the affairs of the Dardas or others in the coal block allocation case," it noted.
"All that is of relevance is whether the disclosure by the whistle blower was mala fide or not. We are of the opinion that the disclosures made by the whistle blower were intended to be in public interest," it said.
The bench, however, clarified, "we are not considering whether the file notes actually disclose an attempt by Sinha to scuttle the investigations".
It also said that file notes placed on record by Bhushan does not amounts to violation of the Official Secrets Act as alleged by Sinha.
"As far as the allegation that there has been a violation of the provisions of the Official Secrets Act, 1923 is concerned, we are of the opinion that the file notes in this case cannot be described as an 'official secret' for the purposes of prosecuting Prashant Bhushan," it said. 
The bench said that it was difficult to hold that Bhushan or Common Cause or its official had any intention to mislead the court in any manner.
"The file notes speak for themselves and any interpretation, even an allegedly twisted interpretation said to have been given to them, cannot fall within the realm of perjury," it observed.