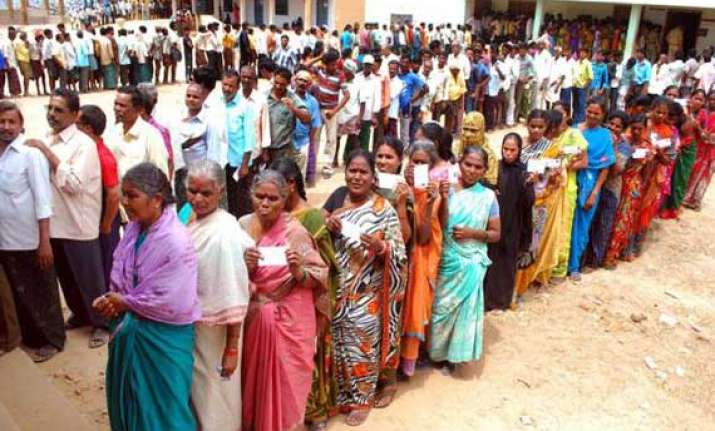 Hyderabad: Voting in Andhra Pradesh began Wednesday for 17 Lok Sabha seats and 119 state assembly seats in Telangana region, officials said.
Balloting is taking place at 30,574 polling booths.
As many as 265 candidates are in the fray for the Lok Sabha and 1,669 for the assembly constituencies.
More than 28 million electors are eligible to exercise their franchise.