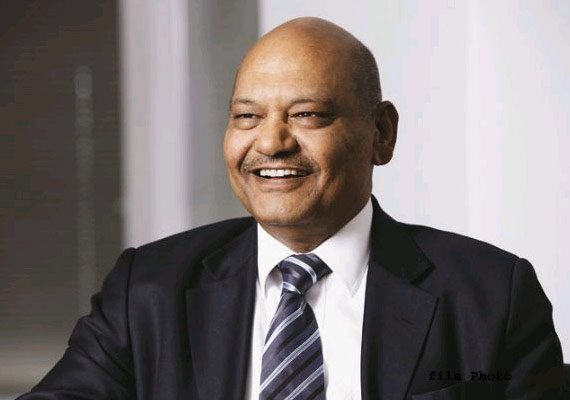 Bhubaneswar: Anil Agrawal, founder and executive chairman of London-listed Vedanta Resources, Tuesday said the Odisha government has assured him that bauxite mines will be provided within three to four months to feed its one-million-tonne refinery at Lanjigarh in Kalahandi district.
The refinery is presently running at 25 percent of its capacity.
"The Odisha government has assured us to provide bauxite for the refinery and smelter plants, which are running at 25 percent capacity. They (Odisha government) have developed 2-3 deposits and are working with Odisha Mining Corporation (OMC) to provide raw materials to run the plants. The chief minister has assured to give the mines within three-four months to operate the plants," said Agrawal after meeting Odisha Chief Minister Naveen Patnaik here.
He also met Chief Secretary G.C. Pati and other concerned officials of the state government.
Agrawal said that the chief minister has also assured to resolve the power purchase issue within 15-20 days to run the 1.25 mtpa new aluminium smelter at Jharsuguda Special Economic Zone, which is lying idle for want of power.
Another refinery Jharsuguda is also running at 25 percent as the company is facing shortage of raw material.
"We have set up plants to produce 20 lakh tonne aluminium with an investment of Rs. 60,000 crore. The plants require 3,600 MW power and we have set up the power plants. However, there are certain issues that need to be resolved. The state government has assured that they will give clearance after discussing with our officials and allow us to use 3,600 MW power to run the plants," said the Vedanta chairman.
Independent power producer (IPP) Sterlite Energy (a subsidiary of Vedanta Group) has a 2,400 MW (4x600 MW) thermal power station at Jharsuguda and one 1200 MW Captive Power Plant. It is giving 600 MW from its IPP to the state government and selling the remaining 1800 MW to various Grids. However, it wants to use the 1800 MW power to run its 1.25 mtpa smelter plant.
"We want to use the 1800 MW power, currently being sold to Gridco, the power trading utility of the state. Gridco and the state government would be granting permission to the Vedanta Aluminium and Power to use power from Sterlite Energy to run the smelter plants," said a senior official of Vedant smelter.