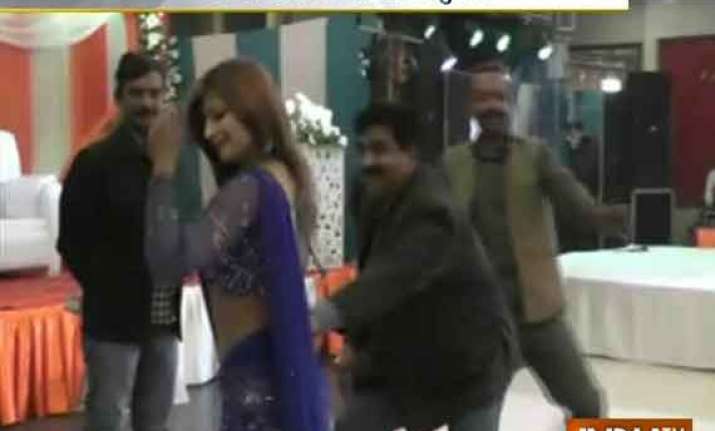 Lucknow: A new controversy has erupted in Utter Pradesh after State Urban Development Minister Chittaranjan Swaroop was caught on camera enjoying a live dance performance by female.
The video footage is from a wedding function of another Samajwadi party leader Gaurav Jain in Mujaffarnagar.
Muzaffernagar has still not recovered from the wound of the deadly riots and people are still dying in the relief camps.
The footage shows presence of some other Samajwadi leaders too and show them dancing with the dancers.
This comes on the heal of Chief Minister Akhilesh Yadav facing the heat over Safai festival last month.