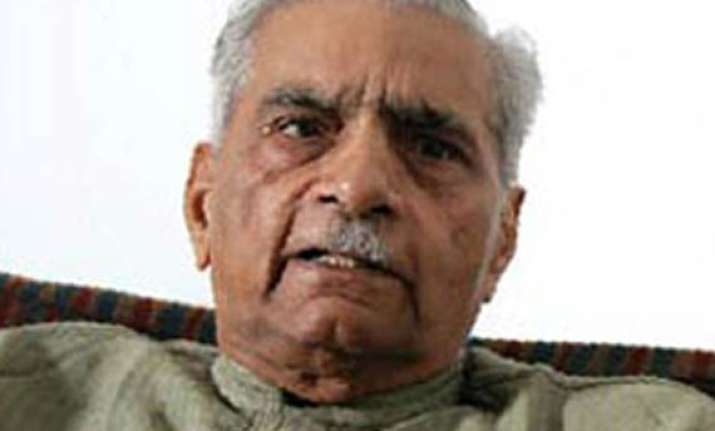 New Delhi, Aug 18:   Expressing happiness at the turn of events, Former Law Minister Shanti Bhushan today said the decision to allow Anna Hazare to fast for 14 days showed that his demands were reasonable and that the government should bring in a new Lokpal Bill after consulting the Gandhian. 

"I am very happy that ultimately good sense has prevailed on the government and it has agreed to permit Anna to fast for 14 days and that shows Anna was never unreasonable in his demands," Bhushan said.

Bhushan, one of the close aides of Hazare in his fight for a strong Lokpal, was referring to the late night decision by the government to allow the Gandhian to hold his protest at Ramlila Maidan for 14 days without the conditions. 
He claimed the provisions of the Lokpal Bill put forward by the Hazare team were "totally" Constitutional. "I can certify that they are Constitutional and I think it would be wise for the government to withdraw the (present) bill from Parliament and move a fresh bill after talking to Anna."

He also said the whole country knows that Hazare has noted that if not 100 per cent, 60-65 per cent of corruption would be stopped through a strong Lokpal. PTI