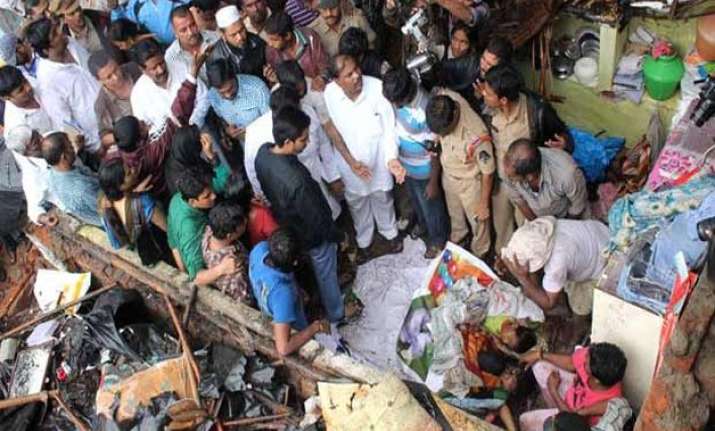 Hyderabad:Two children were killed and their parents injured in a wall collapse here early Tuesday, police said.
The incident took place in a colony meant for the weaker section in the Borabanda area. The family was asleep when the wall, weakened due to unseasonal rains that lashed the city on Monday, collapsed.
A three-year-old girl and a four-year-old boy were killed, while their parents were injured and have been admitted to a hospital.
The father, Raju, was employed as a contract worker in Greater Hyderabad Municipal Corporation, had reportedly taken a small house on rent only on Monday
.