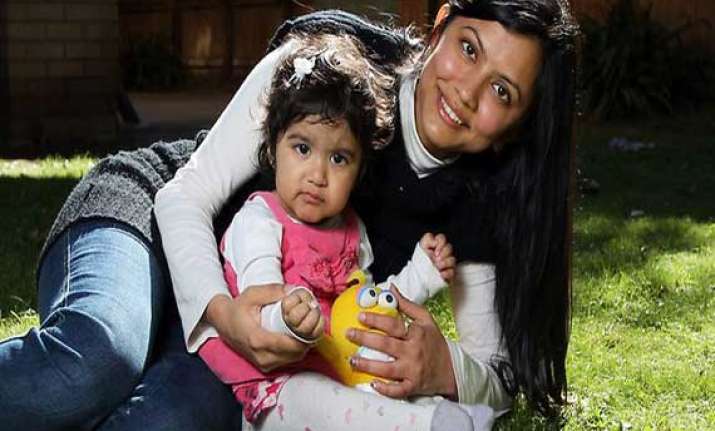 New Delhi: Little Twisha Makwana was born with an esophagus that stops short of her stomach, leaving her little chance of ever living a normal life, but her mother is determined to give her daughter her best shot.
"I want a normal life for her," said single mother Sweety Makwana, 30. "This is not a normal life."
Twisha is the only child of her Ahmedabad-born mother, Sweety Makwana. Twisha suffers from a congenital birth defect Long Gap Oesophageal Atresia (LGOA).
Because of this, she is not able to swallow or eat anything. There is a wide gap between her both ends of food pipe. She is left with a spit fistula and G-feeds.
Twisha's father has left the mother and daughter. Sweety said that Twisha has undergone over 19 procedures to fix her defect, but all in vain.
"There are many treatments but the outcome is poor and there is a possibility of long term complications. Twisha requires Foker Technique, a growth procedure which was invented by an US-doctor Dr John Foker. The only problem is that it is very expensive," says Sweety.