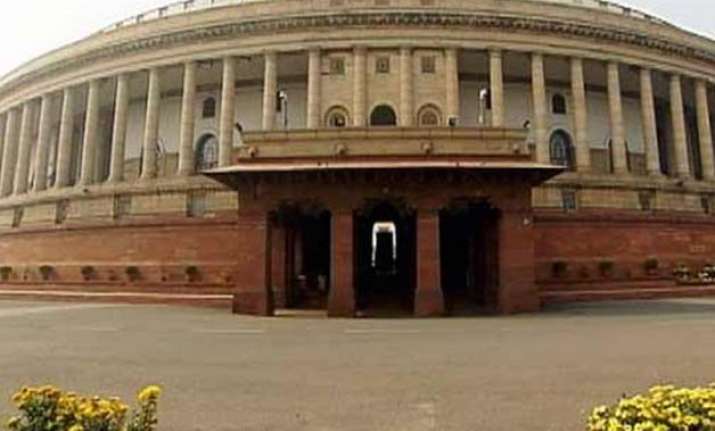 PC amendment bill to be taken up in Rajya Sabha
New Delhi:
An anti-corruption amendment bill aimed at enhancing penalty for graft to a maximum of seven years from at present five years, among other, is slated to be taken up for discussion in Rajya Sabha today.
India to wrap up hockey series against Japan
Bhubaneswar: Back to winning ways, a confident Indian men's hockey team would look to seal the four-match Test series against Japan when they lock horns today in the third game at the Kalinga Stadium here.
HC bench to hear suo motto petition on Moga molestation case
Chandigarh: A division bench of the Punjab and Haryana high court headed by Justice Hemant Gupta will today hear the suo motto petition on Moga molestation incident in which a 13-year-old girl had died after being thrown off a moving bus by her molesters.
Korean Parliamentary delegation to visit India
New Delhi: A Parliamentary Delegation from South Korea will arrive here today on a four-day visit on the invitation of Parliament of India.
Corporate espionage: Court to consider charge sheet
New Delhi: A Delhi court will today consider the charge sheet filed against three arrested accused, including two government officials, in the corporate espionage case for allegedly possessing "sensitive" documents relating to various ministries.
Satyam case: Court to hear arguments on bail pleas
Hyderabad: A local court will today take up the appeals filed by Satyam Computers founder B Ramalinga Raju and nine others, seeking suspension of their sentences in the multi-crore accounting fraud in the erstwhile IT company.
HC to hear govt contempt plea
New Delhi: The Delhi High Court will today hear the government's plea seeking initiation of contempt proceedings against Naveen Jindal and one of his former employees who was caught recording court proceedings during a coal block allocation matter relating to his company.
Jet-Etihad deal: Supreme Court to hear final hearing
New Delhi: The Supreme Court is scheduled to conduct the final hearing on a plea filed by BJP leader Subramanian Swamy challenging the Jet-Etihad deal today.
Women Economic Forum in Goa
Panaji: Young women politicians, film-stars and entrepreneurs from India would be taking part in the five-day-long Women Economic Forum starting in Goa from today.
AGP calls 10-hour Assam bandh over LBA
Guwahati: Opposition Asom Gana Parishad has called a 10-hour Assam bandh for today to protest against inclusion of the state in the Land Boundary Agreement between India and Bangladesh.