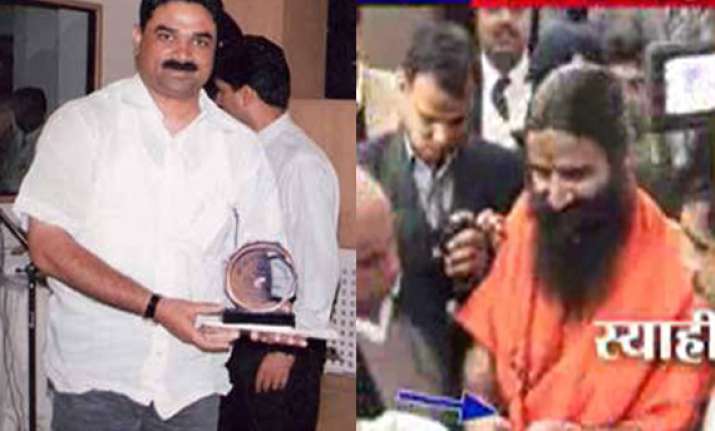 New Delhi, Jan 15; Kamran Siddiqui, the man who poured ink on Swami Ramdev's face at a press conference here on Saturday has been released on bail.
 
A case under Section 153 and 355 IPC has been registered against him in Parliament Street police station.
 
Coming out on bail, Kamran Siddiqui said the attack was not pre-planned. He said, he became furious, only when Swami Ramdev sought to sidestep his question related to Batla House encounter, saying he should ask the Centre about it.
 
Several photographs have come to light of Kamran Siddiqui, a small-time political operator, with Delhi chief minister Sheila Dikshit and BJP leader Rajnath Singh.
 
Congress general secretary Digvijay Singh had alleged yesterday that there could be secret collusion between Kamran and Ramdev for the latter to garner sympathy, a charge stoutly denied by the yoga guru.