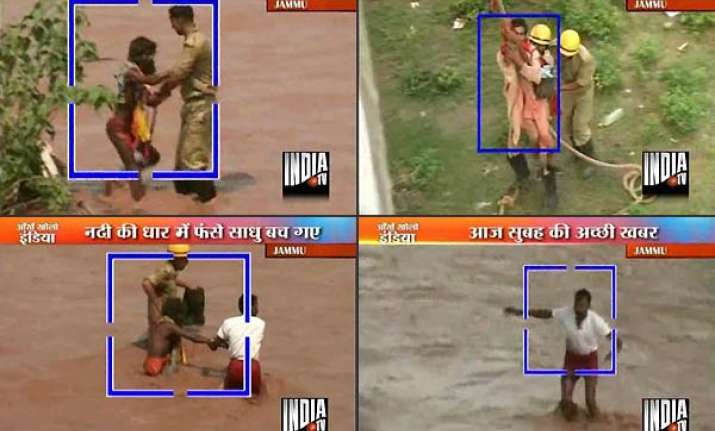 Jammu, Aug 8: Hundreds of people watched from a bridge on Sunday  as police and Fire Brigade personnel rescued three sadhus who were caught in the swirling floodwater of River Tavi here.

In a three-hour-long operation, the sadhus were rescued one after the another with the help of ropes thrown at them.

The sadhus had returned from Amarnath Yatra and were resting under a bridge, when the waterlevel rose all of a sudden.