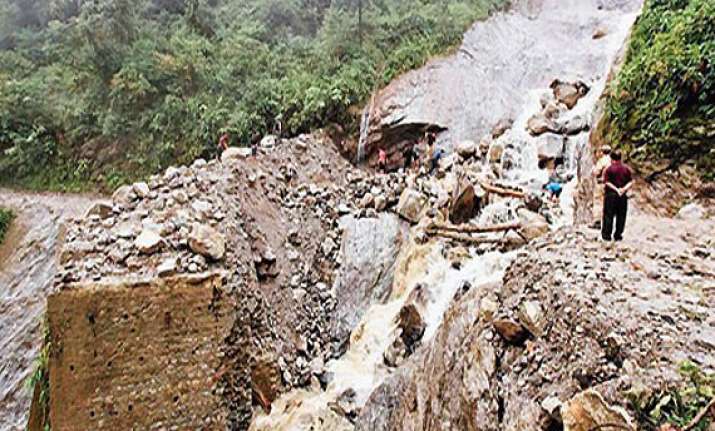 Gangtok, Sept 28: Rescuers have found one more body in the Rangma Range where 12 GREF (General Reserve Engineer Force) personnel, including their family members, were killed in the September 21 landslide following heavy rains.
With the recovery of the body, which has been identified as belonging to Raj Narayan, 10 of the 12 killed in Rangma, about 4 KMs beyond Chungthang towards Lachen, have thus been retrieved.
Twenty people have lost their lives in a series of landslides in and around Chungthang following torrential rains.
Of them, four ITBP personnel were killed at Pegong, three of the GMW company at the Teesta Stage III dam site, one at Kalapathar above Chungthang and 12 in the Rangma Range.
The rescue team comprised ITBP, GREF and Army personnel, district officials, Zilla Adhyaksha and local people.
The GMW company has begun excavation at the Teesta dam site slide area. 
Two of its employees Bishvanath Ram and Amar Jeet Singh were feared killed and believed to be buried under the debris at the site.