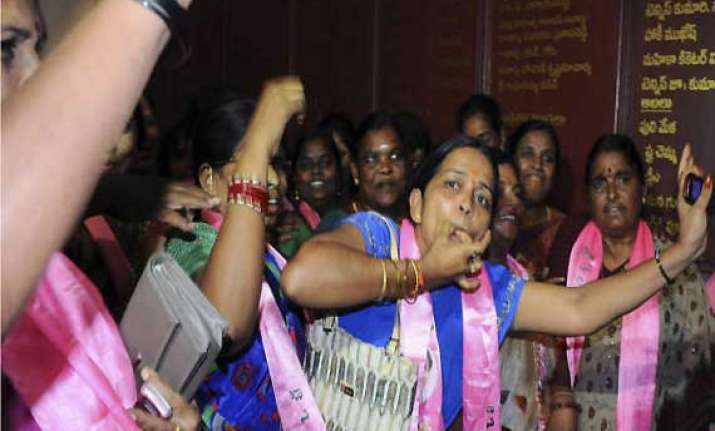 New Delhi: Celebrations broke out across Telangana Thursday with parliament giving its nod for statehood to the region with the Rajya Sabha Thursday night passing the bill.
As soon as Deputy Chairman P.J. Kurien announced passing of Andhra Pradesh Reorganisation Bill by a voice vote, supporters of Telangana took to streets in Hyderabad and nine other districts of the region.
Meanwhile a bandh has been called in the Rayalaseema and coastal Andhra regions to protest against the move on Friday.
Telangana supporters danced in joy, distributed sweets and burst crackers at different places in Hyderabad.
There were celebrations at Telangana Bhavan, the headquarters of Telangana Rashtra Samithi (TRS) and Osmania University.
People were watching Rajya Sabha proceedings live since evening. As the deputy chairman announced passage of the bill amid din, they took to streets for the celebrations.