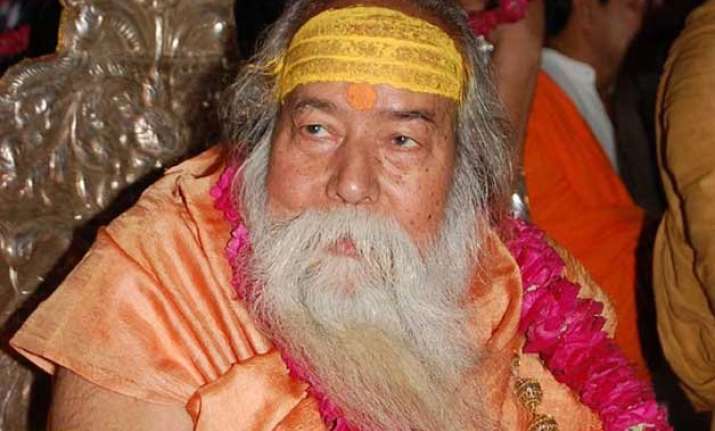 New Delhi: Shankaracharya Swami Swaroopananda Saraswati of Dwarka Peeth stirred another controversy by saying Sai Baba was a devoted Muslim who used to eat beef and recite Fatiha for deceased. He also accused him of fraud and said 'Sabka Malik Ek' were the words of Guru Nanak and not of Sai Baba.
Dwarka  Shankaracharya, who kicked of a debate on Sai last year, said that Muslim rulers demolished the temples to build Mosques. He said that there is a Shivlinga, both under Dargah Sharif in Ajmer and Taj Mahal in Agra.
He said that after independence, statues of Muslims are being installed inside the temples. "Government should oppose installation of Sai idol in Hindu temples", he added.
Shankaracharya also hit out at Sai Trust and accused it of committing fraud. He said that the trust is pasting pictures of Sai on Hindu God-Goddess' miracles performing images and earning billions by it.
Hitting out at huge fund the trust is planning to spend on its 100 year celebrations, he said, "They should spend this money on the welfare of farmers in Maharashtra instead of the celebrations." Reportedly the trust is planning to spend Rs 1200 crore on its 100th anniversary.
He claimed that the Sai Trust has collected over Rs. 13 billion till now which has been kept in 13 different banks.