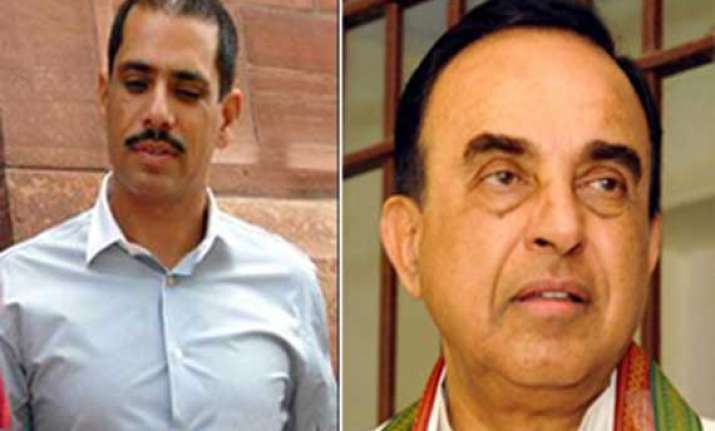 New Delhi: BJP leader Dr Subramanian Swamy has written a letter to the President requesting him to order a CBI prove into what he called "declassification" of Keventer Dairy Ltd land near Rashtrapati Bhavan for building apartments.
In his letter Dr Swamy has alleged that the declassification has helped DLF, and in one company, Greenwave Agro Pvt Ltd owned by Sonia Gandhi's son-in-law Robert Vadras, DLF executive Amit Mehta was the director.
Dr Swamy has also sought a probe into what he called compromise of the President's security because of the proposed construction of high-end apartments, that could amount to visual intrusion into the Rashtrapati Bhavan.
Dr Swamy alleged that the 22-acre sit was sold to DLF by Keventers at a price of Rs 65 crore after prolonged litigation, but the value of the land in 2012, when permission was granted for conversion was worth more than Rs 10,000 crore.
Delhi Police two years ago had sent a report saying that construction of eight floors at the site had the potential to pose a security threat to the President's residence.