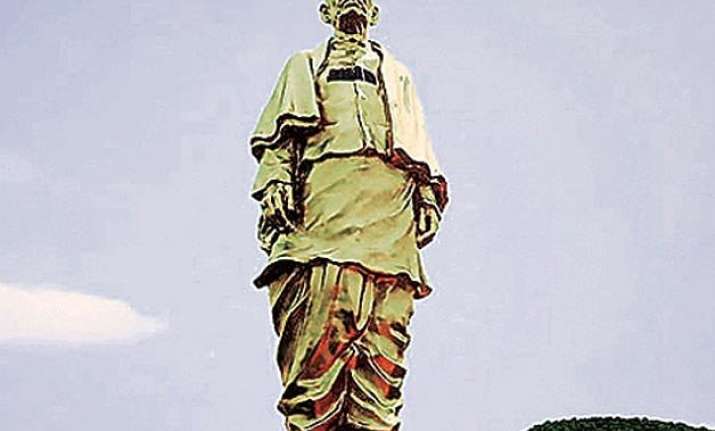 Beijing: The ambitious project of building the world's tallest statue in Sardar Vallabhbhai Patel's honour in Gujarat will have a China connection with a Chinese firm roped in to send some workers and materials for the sculpture.
Refuting reports that thousands of Chinese workers would go to Gujarat to take part in the project, informed sources said the Chinese firm Jiangxi Tong Qing Metal Crafts Sales Limited which is part of the Jiangxi Toquine Metal Handicrafts Company Limited do not have a huge work force to be sent abroad for such a venture.
The company which is based in Nanchang city in China's Jiangxi province, however, refused to comment on reports that it is contracted to send thousands of workers to Gujarat to build the 'Statue of Unity'.
Few Chinese workers along with materials were expected to take part in the project on a limited scale as the Chinese company has an experience in building big statues including one of the world's tallest 88-metre Buddha statue at Wuxi in China, the sources said.
Their participation was a small part of the project as India does not have all the skills and materials to build such a huge statue, they said.
The timeline for Chinese workers' participation, however, is yet to be decided as the project timeline will be finalised by the main sculptor of the statue which will be built at Sadhu Bet near Vadodara in Gujarat with a mix of bronze and copper, the sources said.
Two officials of the company which PTI contacted over the phone declined to speak saying that they cannot provide any information on the project.
The firm was reportedly engaged by Larsen & Toubro (L&T), which got the contract and sought assistance of the Chinese company to build the statue.
L&T officials in Shanghai have also declined to give out any details about engaging the Chinese firm.  
The iconic 182-meter tall statue, dubbed as the 'Statue of Unity', is being built at the Sadhu-Bet Island, approximately 3.5 km south of Sardar Sarovar Dam at Kevadia in the Narmada district of Gujarat.