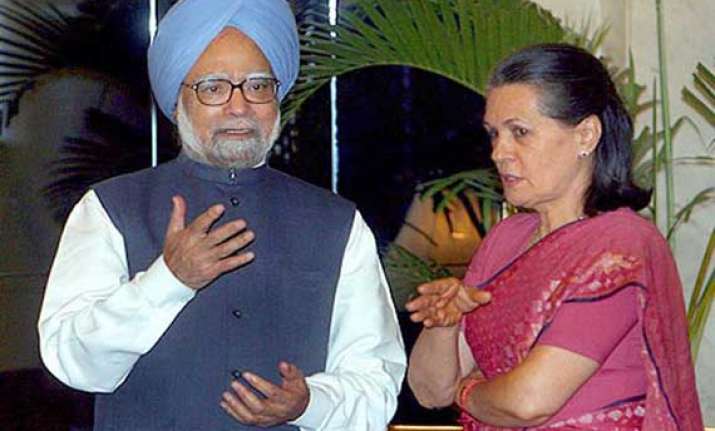 New Delhi: Prime Minister Manmohan Singh was tonight lavishly praised at a farewell dinner hosted by Congress President Sonia Gandhi and attended by a galaxy of party leaders except Rahul Gandhi who skipped it, raising political eyebrows.
The function at 10, Janpath, Sonia's residence, was held as a mark of gratitude by the party whose coalition government 81-year-old Singh led for 10 long years. 
A memento was presented to Singh with signatures of top Congress leaders and Union ministers and Pallam Raju read out the dedication inscribed on it in praise and honour of the prime minister.
Both Singh and his wife Gursharan Kaur were presented with bouquets and party leaders were seen scrambling for a photograph with the couple and Sonia Gandhi.  The only sour note was the absence of Rahul at the dinner.